In india you get married not just to your spouse but to the whole  family.
Even if you are in a nuclear family,your relationships with your in laws holds way more importance in India.
Make it easier for yourself and family by bonding with  everyone!
Specially your mother in law. Remember she is not the bad guy. And, if you give some effort things can definitely get better if not perfect.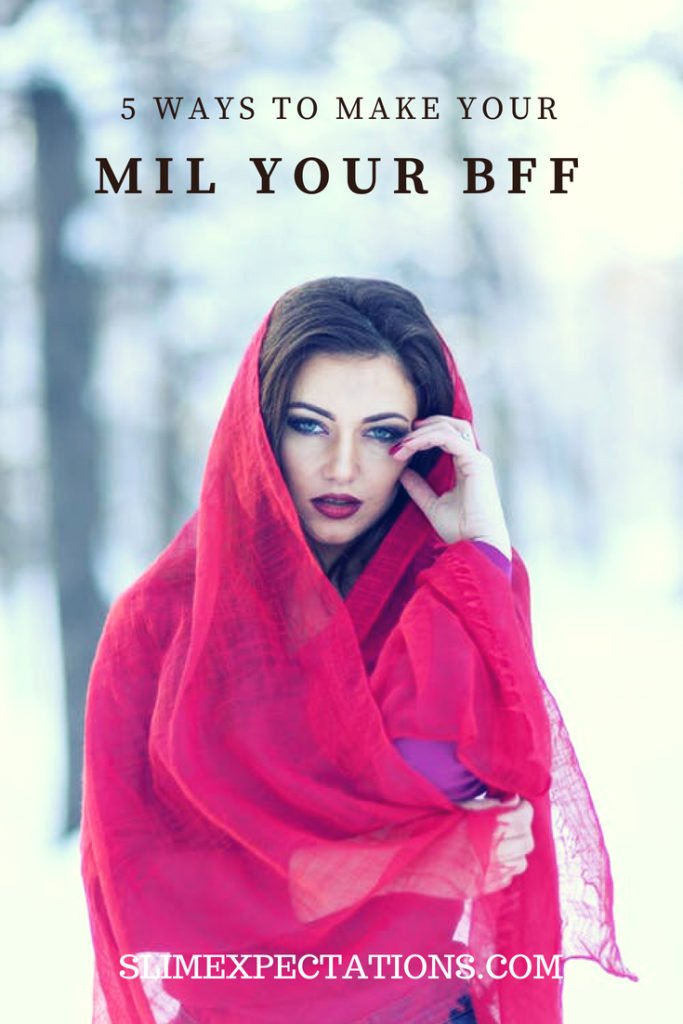 Be A Smart Bahu
Yes there are times when you would just not look at each other & the heat is more than the Thar desert!
But, isn't it like that in every relationship?
Respect – It is important to give  respect if we want it back too. So, next time your MIL decides the outfit for you to wear on Karwa Chauth,or any other festival  go for it. If it is far, from what you like then, try to talk in a manner that is not condescending.
Interact– you may need to interact a little more than about discussing on what to cook for lunch. Try to book your next mani-pedi session with your MIL. I'm sure it will not only delight her but, also make your husband happy too, Win, win!
Be A Daughter – At times, all MIL's feel threatened, & can you really blame them? The time they had with their son, is now passed on to you.  It is a good idea to include your MIL and even your FIL in some outings. Like a movie, a dinner etc.
Granny knows the best – Well, I know that raising and taking care of kids is one of the hottest debate that a DIL & MIL have. But, the idea is to put across your point in a way that is not hurting. And, frankly at times it is just ok to just ignore petty things.
Talking it out – When there are issues and you are at loggerheads, the best way to handle is to talk it out. No, do not involve the men of the family. Or even, other members. Talk it out, with love and respect.
At times, our mom's feel bad about how we behave, similarly our MIL is also allowed to be unreasonable at times. We need to cut them some slack, right?
Even if it's not your fault at all, but, if saying sorry gets you at peace then why not?
It's not easy, but it is so worth it. Building a home is not a piece of cake. We all adjust and accommodate and thats what makes us win.
Would love to know your thoughts on this!
Please follow and like us:
Leave a comment