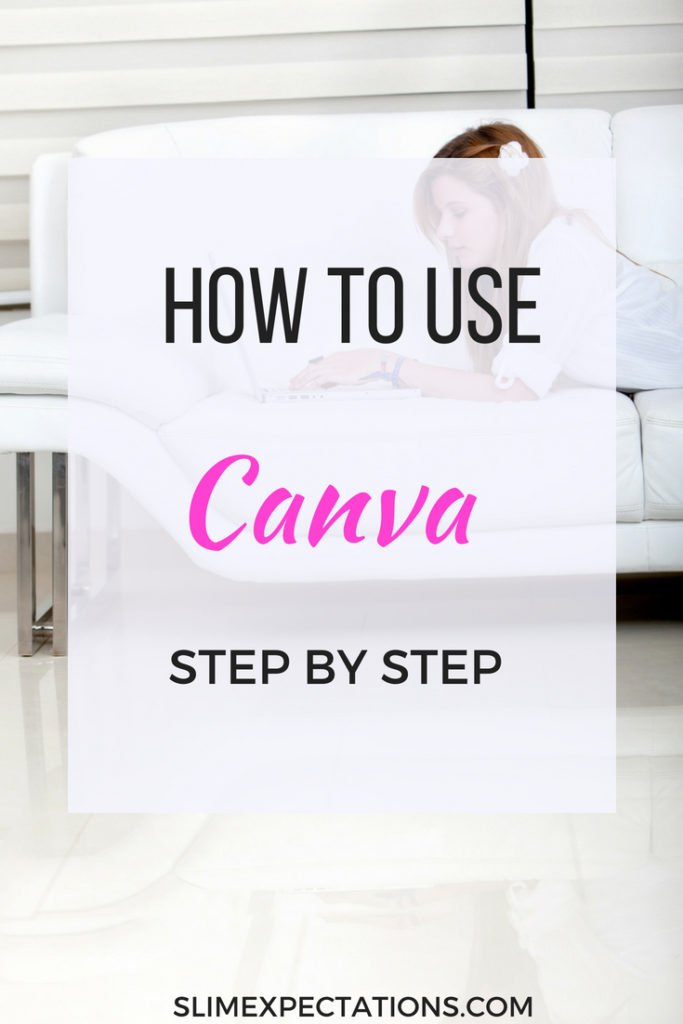 Thanks to Shalini, from Shalzmojo.in for this wonderful and easy to follow tutorial.

_______________________________________________________________________________________________________________________________________________________________
Hi Guys! I don't profess to be a tech genius nor am I pro at following software/code language. So I used to struggle with stuff for blogging while feel envious at the amazing arty stuff others would be putting up on their blogs. Most of them were using some free graphic software available on the internet.
I confess to being bamboozled by it all till I stumbled onto CANVA, thanks to Tina Basu who shared this easy to work in programme that let one show off quirky creative in a heartbeat.
Yes in a heartbeat for this software is one of the best in terms of ease and the results. I am going to try and explain how simple it is and hope you guys will bear with me for the simpleton instructions; I am not at all tech savvy 😉
[Tweet "I confess to being bamboozled by it all till I stumbled onto CANVA, thanks to Tina Basu @twinklingtina who shared this easy to work in programme that let one show off quirky creative in a heartbeat. @shalz75"]
I am going to use my images to make them into a poster; but you can make a simple graphic with the pre-loaded images and icons that are already available in the Canva  – there are free and paid options for everything here.
So let's go to http://www.canva.com and once there you will see the option on the RHS of the screen for what kind of graphic you want to make. Poster, Facebook, Twitter, etc or simply use a custom size.  I have inputted 500 x 300 px and as soon as I do that, it opens into another page. You can also click on the + button to see more options of templates to choose from.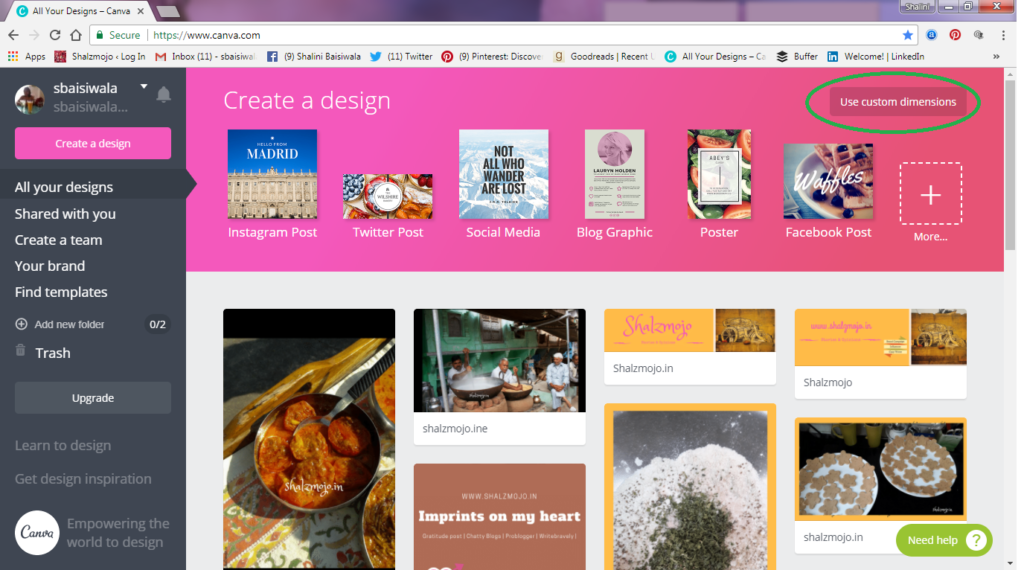 Here you will see options for Colour, layouts, Text, uploads, etc. Let's take them one at a time.
Upload lets you store your own images into the programme and these are accessible to you only. I have made a library of sorts for my original images here and use them to create interesting headers, posters, etc for my blog or simply just watermark my images with a border.
RHS you will have your canvas of size 500x 300. Let's select a layout which is essentially to make a collage of images. I have selected a set of 3 in which the grid is cut into one small, one medium and one large section.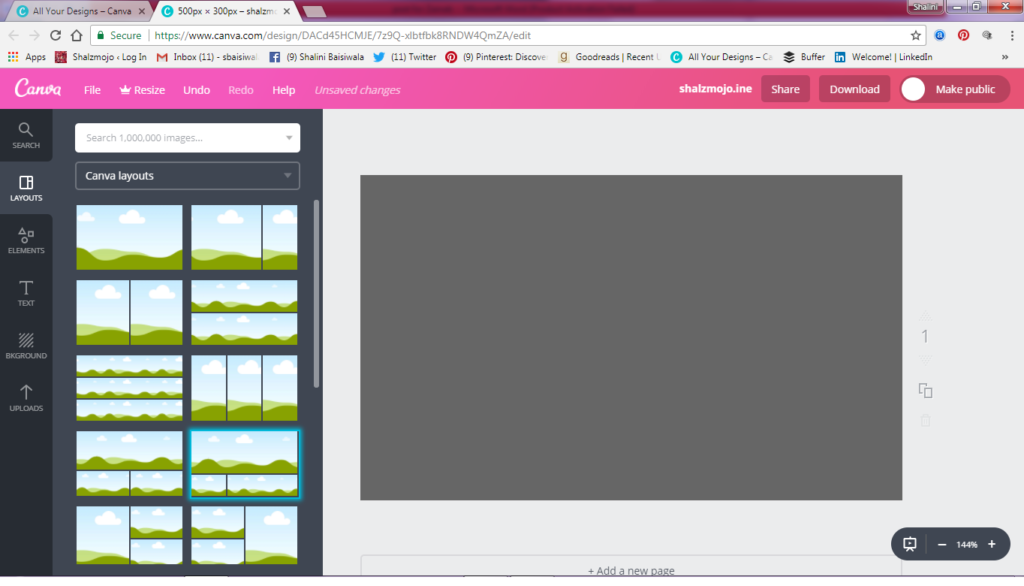 We need to select images to go here. I have uploaded some and using a set of three to make a poster about seaside.
The intermediate grid lines are white at the moment and using Colour tool you can change them to any other hue. I have chosen red here.
From the Element menu, I go to Shapes and choose one – I will be inputting some text into this to match my poster theme.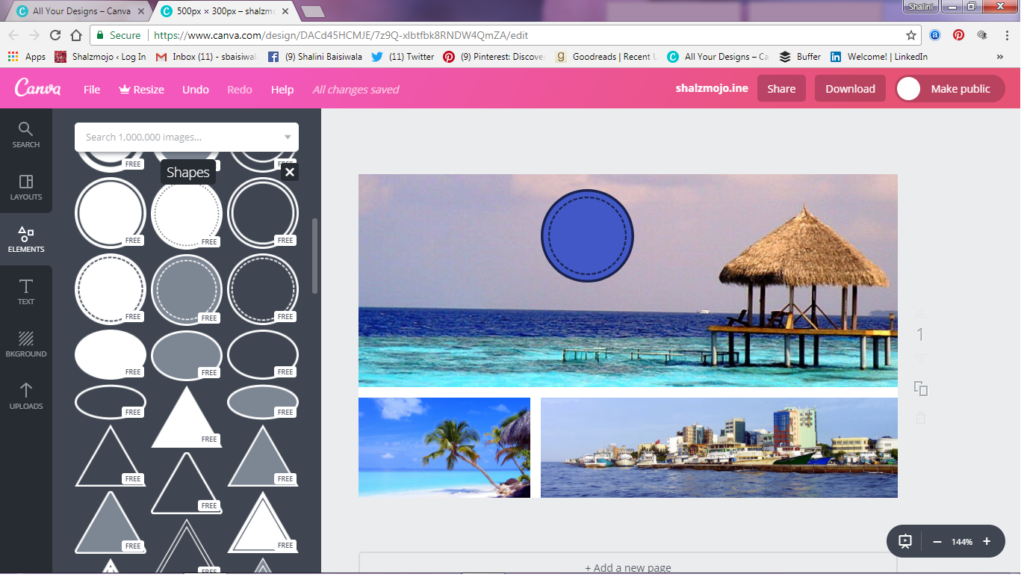 Element contains other options like Lines, icons, grids, etc and each can be explored with a simple click. Try it, it's pretty simple. You can input a border from the Lines section. And if you want to change its colour, highlight it and a colour box will appear on the top. When you click it, it takes you to the colour wheel and you can select any colour you like there.
There are some pretty interesting texts in the Canva programme and I love to play with them. Again the colour, boldness, formatting, size, etc can be changed from the top menu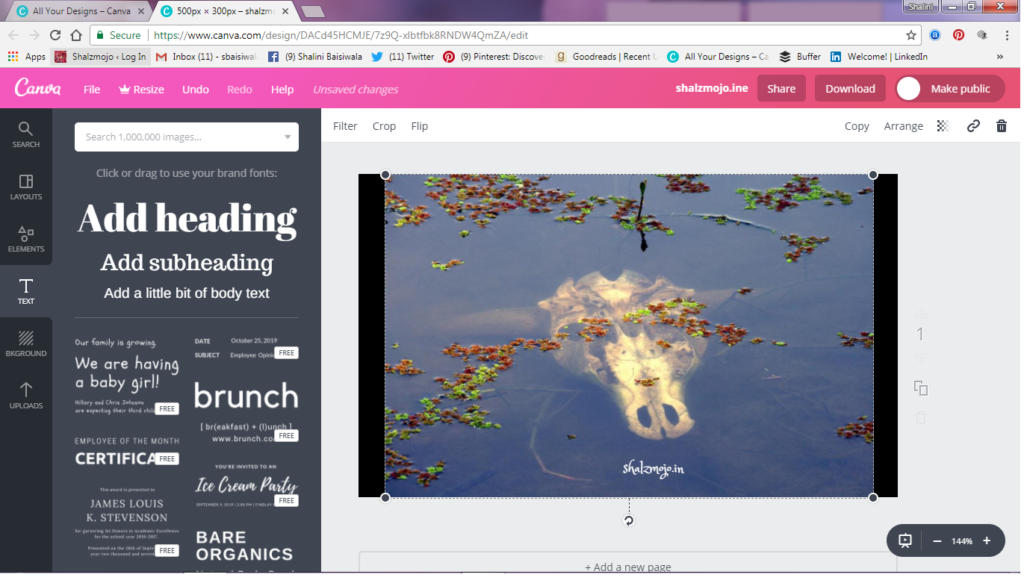 Background lets you add an interesting palette to the canvas. One can create borders all around or just on the side with it. Or simply add an interesting back ground, add some icons and text to it to make a pretty poster.
Insert pic8
So to sum up, open a custom size canvas or one readymade and input an image onto it. Next add text which is customizable for colour, size, font, etc. Use layout option to split the page into multi parts or stick with just one. Add illustrations/icons to jazz up your graphic and Voila you are ready to download and save it.
I hope my not-too-tech tutorial was of some help. If you do create something following this, please do share it with me.
_______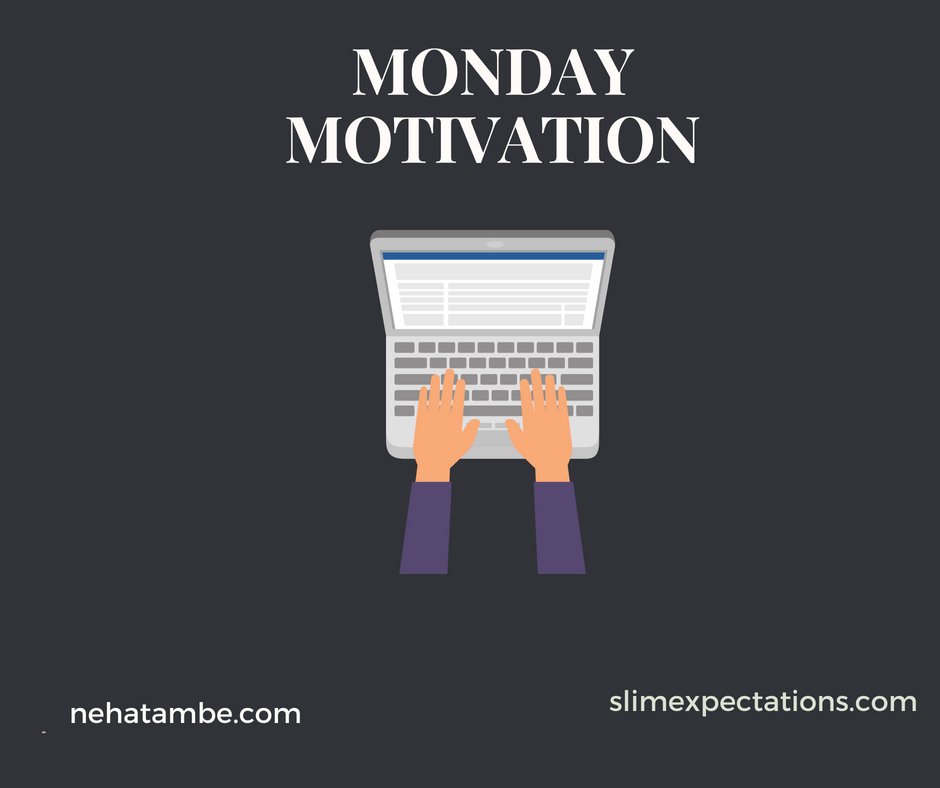 ______________________________________________________
1. Please comment on the host's blog and the blog right after you.
2.The hosts will be visiting every blog post.
3. You can link up an old post or write a new one