I was contacted by the well known author Priya Kumar, to write a review on her latest gem The Calling.
The review is based, on my honest opinion.
The Calling – unleash your true self – is a motivational book, with a hint of fantasy as well. Our main character or as I, like to say our hero is Arjun. The book is about him.
Arjun is facing some  hardships in life, a divorce which is  followed by a car accident. The accident totally breaks him and he is in shambles. But, he got saved by someone who heals him not only physically but also mentally, and helps him find his soul.
Who he meets, is a sadhu. (a holy man) and I find that very interesting. It's not necessary that, only someone romantically involved will help us find our way.
The story, is how, Arjun decided to go on an adventure of his lifetime. Arjun is so broken, that he followed what the sadhu  thought was good for him. He hires a transporter, Chandu, who gives him company for the journey they take.
But, there's a twist in the end, about Chandu's identity which comes as a big surprise…to the readers and Arjun as well!
I'm sharing a quote, with you all, which I found very deep:
'Regret is to life like termite is to wood. It will eat you up. Confusion is to life like a parasite is to its host. It will consume you. Don't continue selling your life and your soul to the highest bidder. For when you do, with that you sell your family, your dreams and your purpose.'
This book, speaks to you, if you know what I mean. You can totally, relate to some of the parts in the story.
The author was kind enough to sign the book for me. And, what she  wrote really got me thinking.
Happiness attracts miracles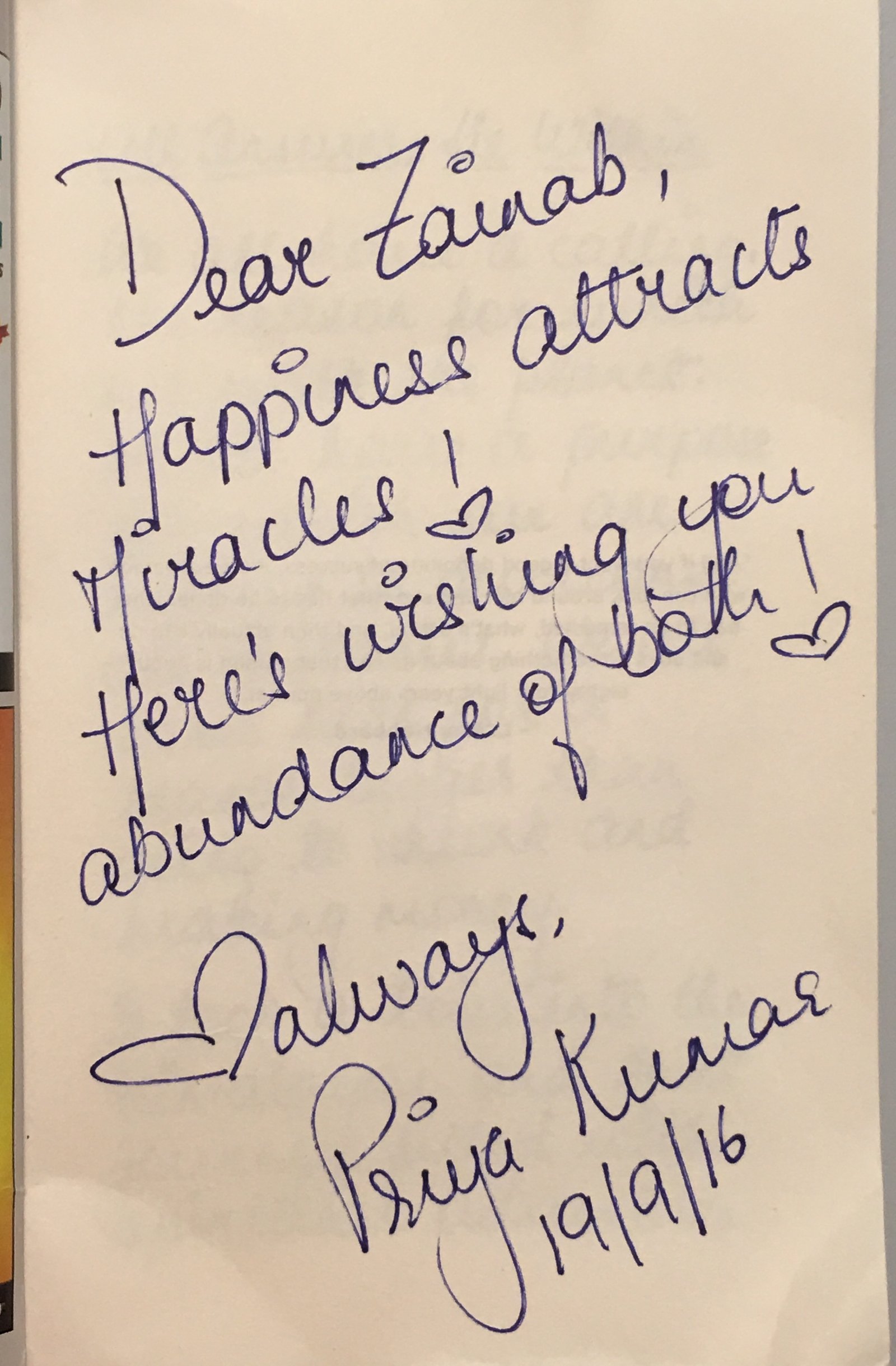 I would give this book 10/10 & totally recommend, it for those who are into enriching and motivational books.
A big  thanks to  the author, Priya Kumar for sending this book for review and a nice mug as a present.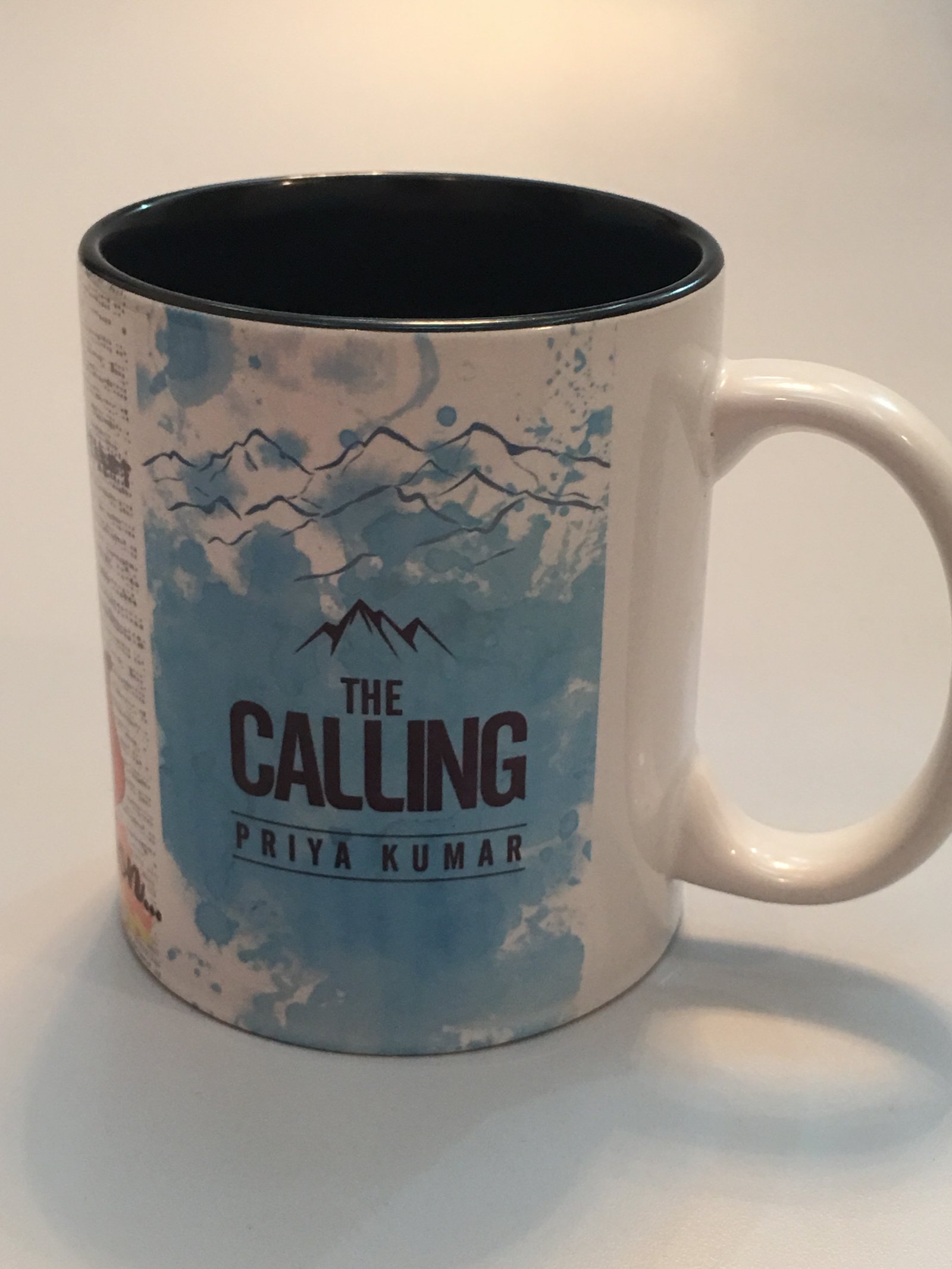 You can order the book here.