I have been blogging so much IN MY HEAD lately, and I thought maybe I should just pen (type) it down already!!!!
It has been a very busy month for me. For one..I had my 16th birthday :P'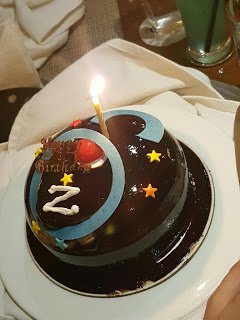 I got two different cakes, as I celebrated with my parents (after ages) and back at home too.




I remember how much my original blog meant to me, and I had to restart due to some privacy issues.
I'm trying to get that 'feel'back-cos God knows I used to keep going on and on.


I have gained a few kilos–but this time I plan to keep them off forever.
I lose the same weight year after year & it has exhausted me to be honest!


I'm trying to be REALLY positive ços if I don't I may just feel comfortable with piling on and making truce with it.


Well, thats all from me, how are you all??? Whats happening on your side of the pond??
xoxo







Leave a comment