Every girl dreams of looking her best on her big day. Today I share ten bridal health tips,   which will make you feel relaxed, calm and beautiful on the big day.  the key to be a stress free bride is not to over stress, or stress at all. Its natural to worry if everything goes well, or not but stay focused on yourself, after all its your day:)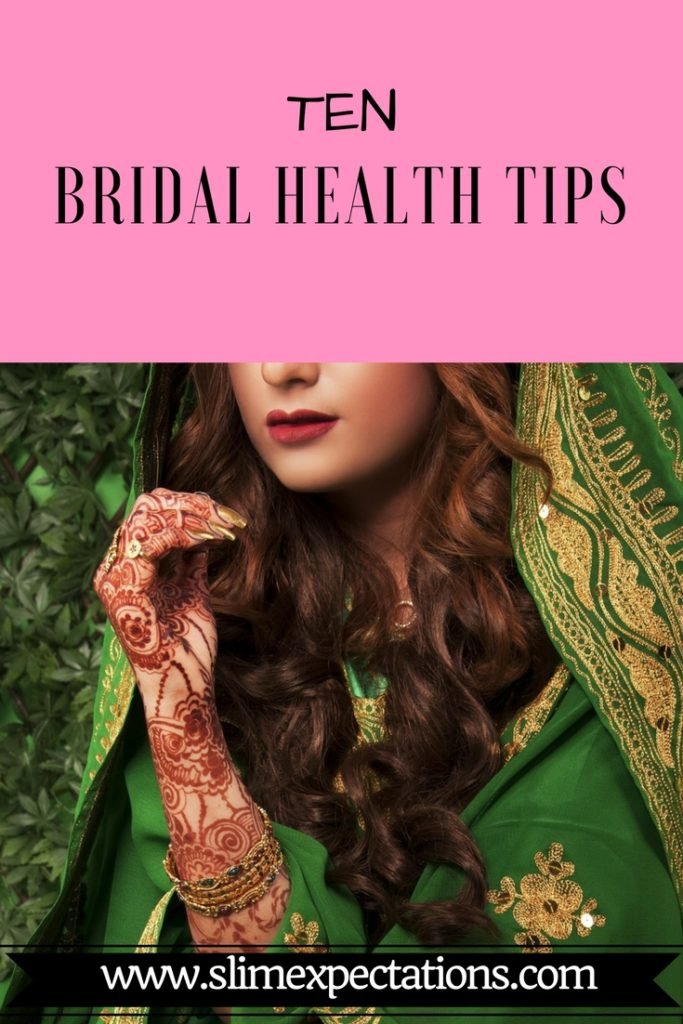 Visit the dentist
get your teeth cleaned and whitened. Those pictures where you would be smiling (a lot) need to speak for themselves. Trust me on this bridal health tips. You can also use whitening toothpaste, if yo are not too enthused for the dentist visit.
Yoga
Yoga will help you calm the nerves. Its not uncommon to experience wedding day jitters. Meditation helps a lot with anxiety, blood pressure etc. This is one of the best bridal health tips, and I insist that you follow it. If you do not stay near the studio, just YouTube it.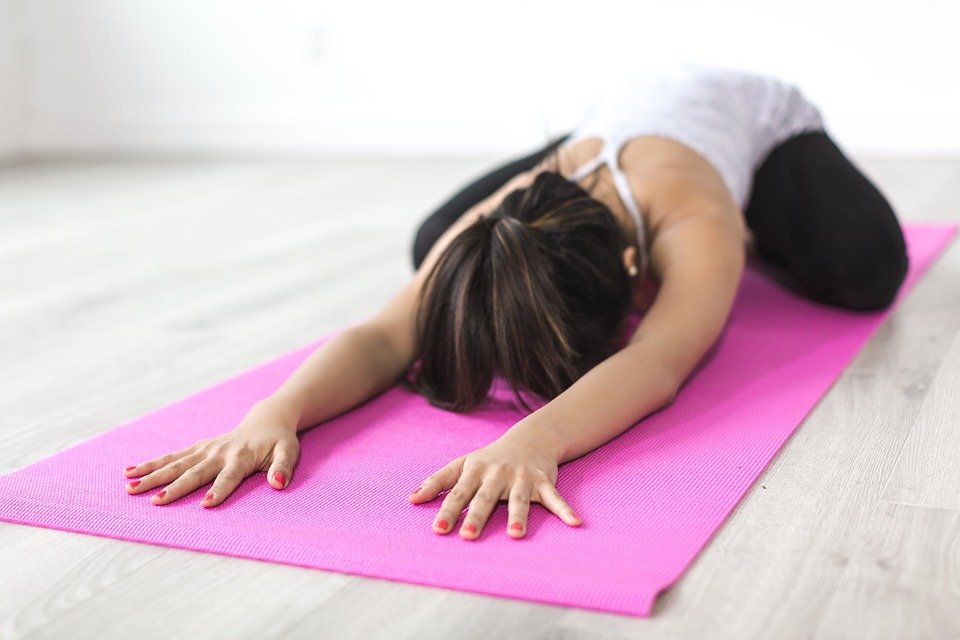 Diet
Well, you must look like a million bucks on your the day. And, if that means to stay away from sugary and fried food so be it, this bridal health tip will help you to lose weight and keep bloating at bay. You can read what type of diet to follow, right here. I lost 8 kilos using these methods.

 
Exercise
Well, its important to keep moving because, you have more than one benefits from this bridal help tip. Firstly, the endorphins rush after the workout will cheer you on. Secondly, it will help you tremendously with weightless. You can you tube workout videos if you are not too keen on going to the gym or the park.
Drink Water
Drink a lot of water. Infact carry a water bottle with you wherever you go. Water will help keep your skin clear. It will also help with removing toxins from your body too. This is a bridal health tip, which even the non-brides should follow.
Spa it out
Visit a spa near you and spoil yourself. Get a body massage and enjoy the relaxation. The body massages also release endorphins which will totally relax you and rejuvenate you. don't forget to get your hair oiled as well.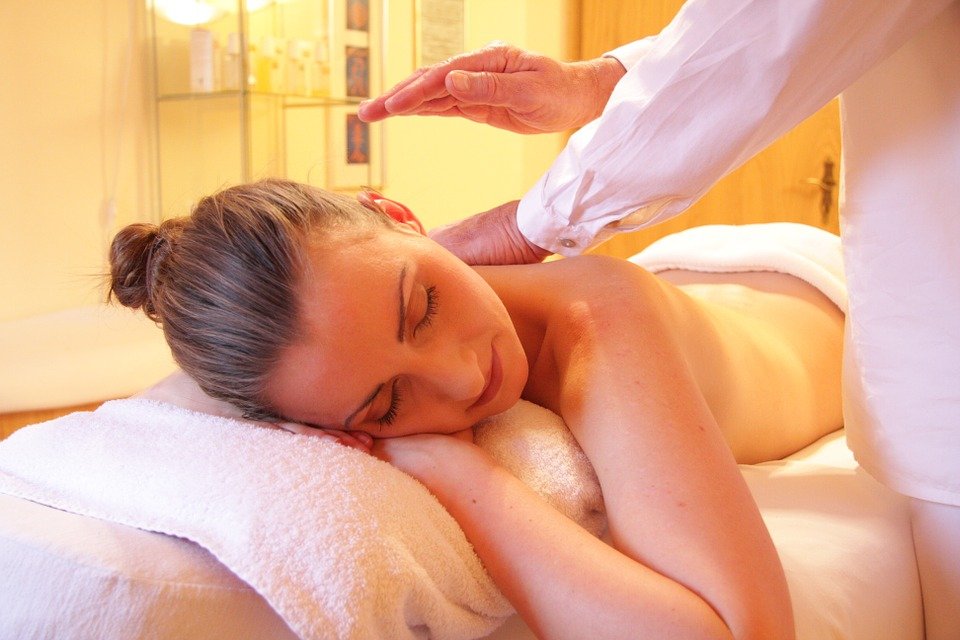 Pedicures & manicures
Make your nails speak, while you flaunt the engagement ring. Besides the massage that would be followed is going to be priceless. This is one of the main bridal health tip, I could come up with, hence its on the top.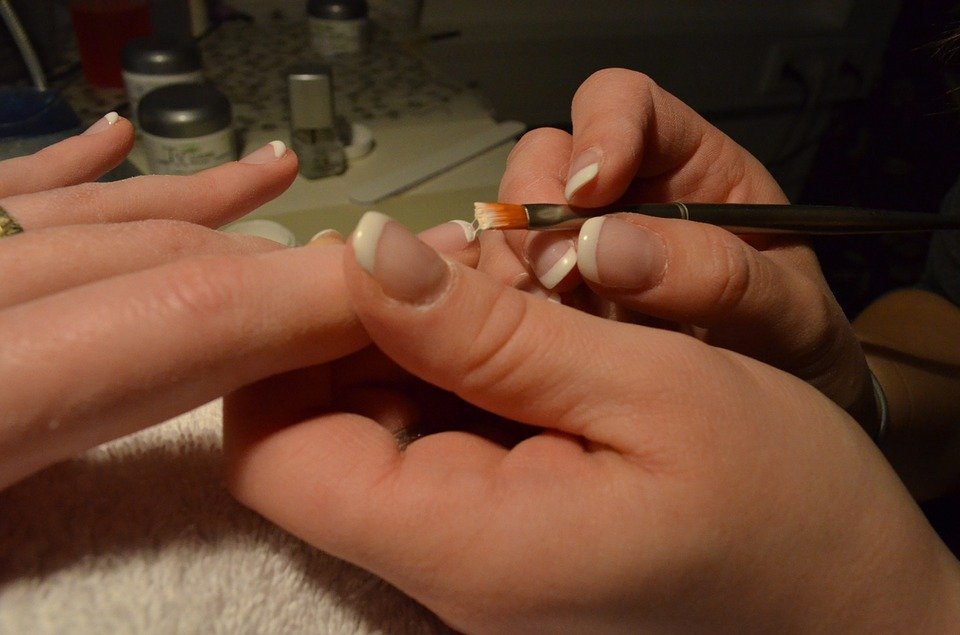 Work on that glow
Start getting facials, and if possible stop stepping out of home. You can also try some D.I.Y facials which will make sure that you are aware of the ingredients that are in the pack. Or if making a pack seems too cumbersome, just apply some honey on your face which will leave your face radiant and shiny.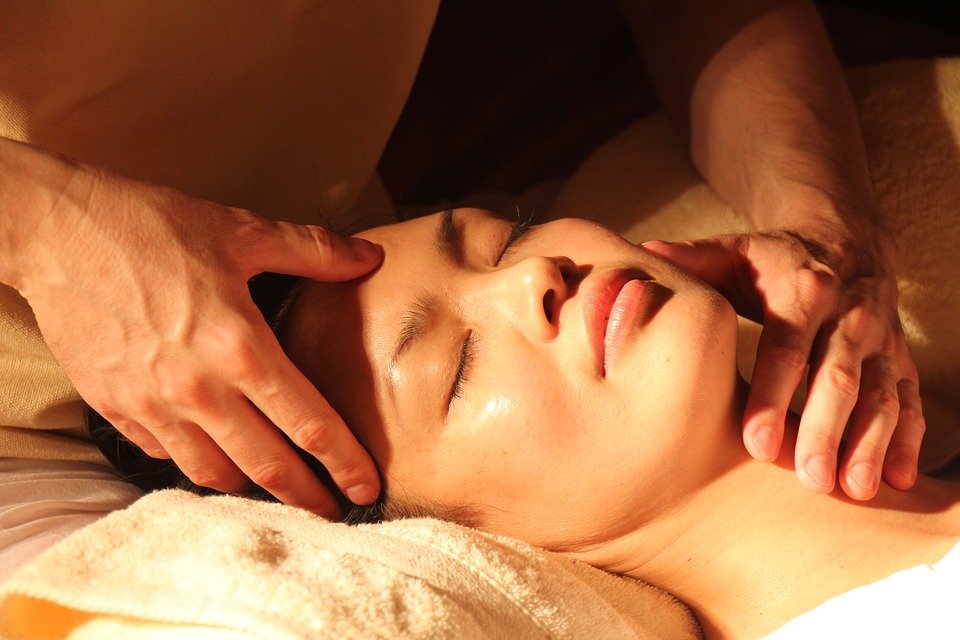 Get rid of under eye bags
Agreed, that concealer can hide the bags, but why not start working on those bags naturally too? A good bridal health tip would include beauty regimen too and here it. Dip cotton balls in the juice of cucumber, and apply daily under the eyes. You will be amazed at how quick it works.
Make-up
For this you definitely need to book a make-up artist you completely bank on. If possible take a demo from them on your face. Be sure that all the make up products are top notch and not fake. Fake items can harm your skin and who wants pimples on the day.
Explain to him well before in time what type of make up you are seeking. A winged eye liner? Smoky eyes? Whether you want the nude look or something louder.
Check the make-up in proper day light, to see the look. Book a make-up artist that you can completely bank on.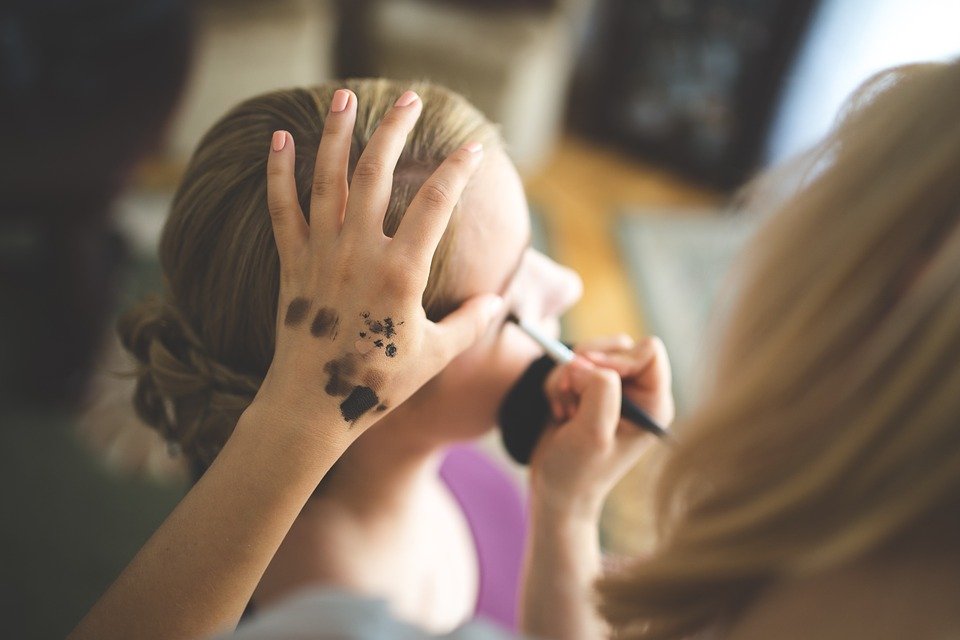 I hope you liked the bridal health tips, that have been shared. make most of your day by following them. Congratulations 🙂