Disclosure- I received the mentioned product courtesy of the sponsor for the purpose of this review. All opinions are genuine, based on my experience with the product, and have not been influenced by promotional items.
I received a  snack box from Snackible, few days back. Read along, for the review!
Fibre Rich Chia – This was really tasty. You can eat this as it is, or use it for topping your cereal or oatmeal. I would give this 5/5
Chocochip Waffle – It looked delicious and my little Ines were also very excited for this one. I really, did not enjoy the Waffle much. But, my children seemed to love it. I found it a little too sweet for myself. I would give this 4/5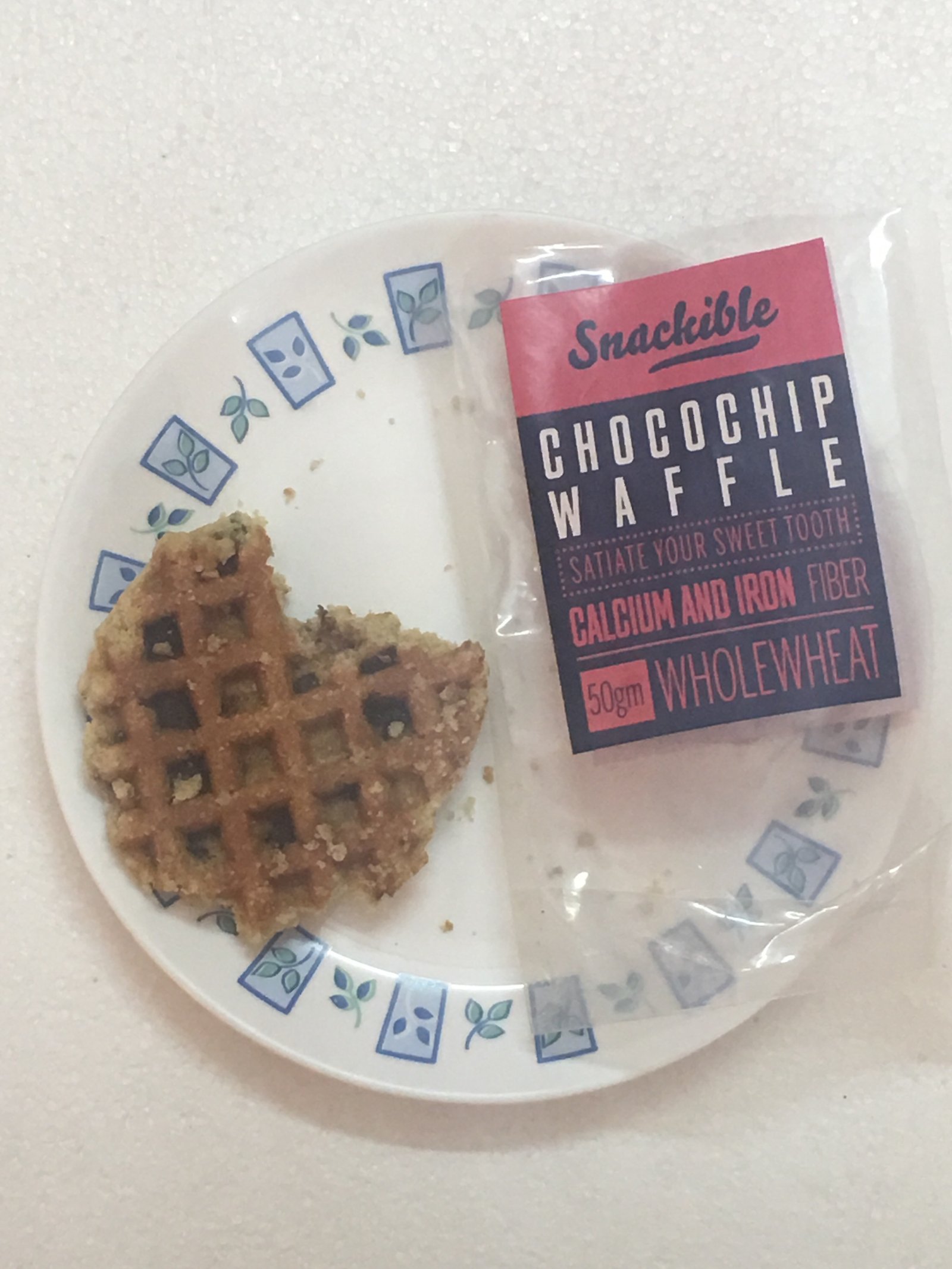 The Wasabi Peanuts – This was my favorite most snack. I loved it the most. It's spicy, but an enjoyable spicy. It's like peanuts with sprinkled paprika on it. Totally gets 5/5
Baked Pizza Sticks – I enjoyed the sticks with the dip it came along.  But, it could have been much better. It did not tatse bad at all, but I did not find it as delicious as I was hoping. I will give it a 3.5/5
Coco Crumble – This was heaven. I just loved the texture and the taste. It's satisfying and the perfect blend of sweetness and chocolate. This was a huge hit with the children too. Easily gets 5/5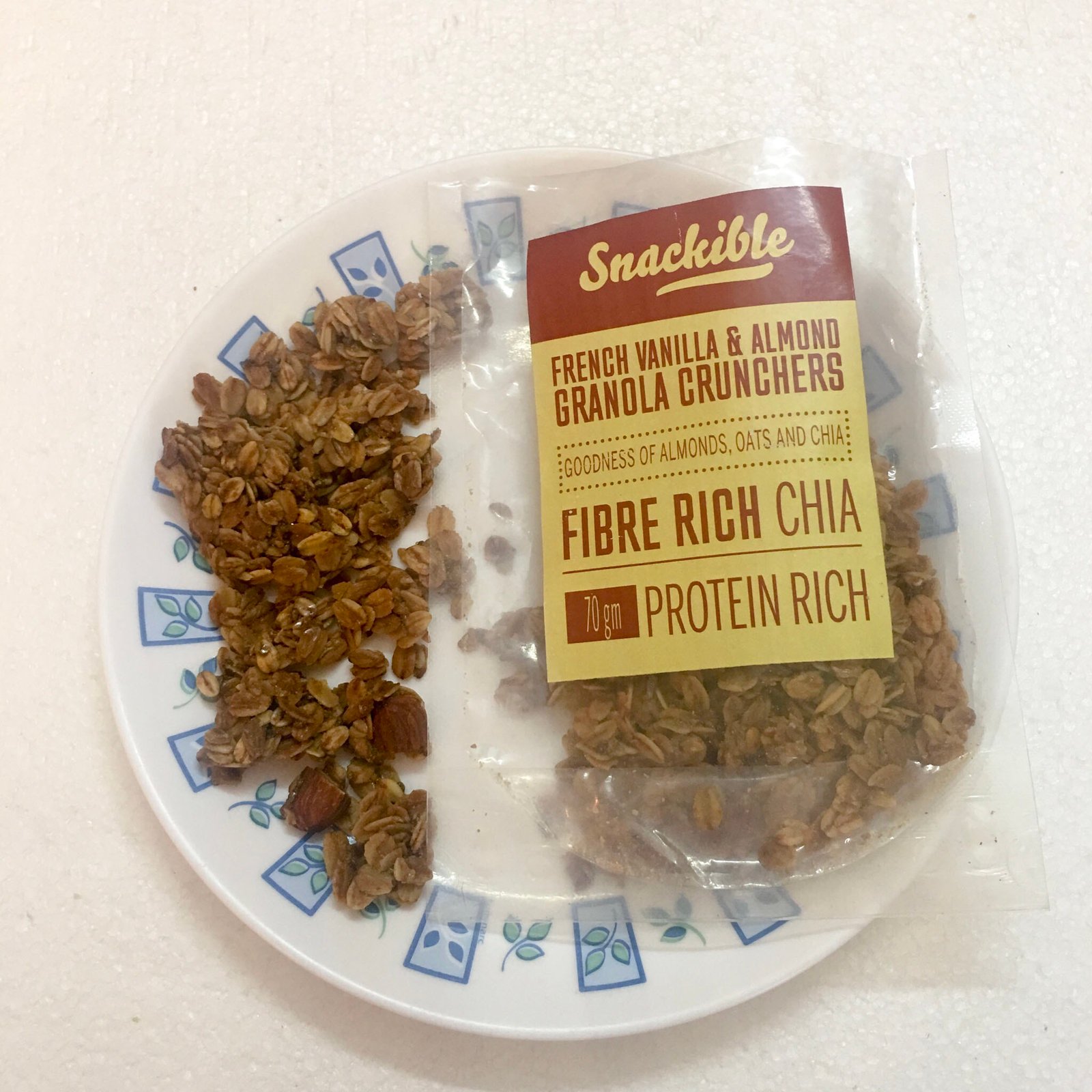 You can order your snackible snacks online at snackible.com or even WhatsApp them (you can find the number on their website)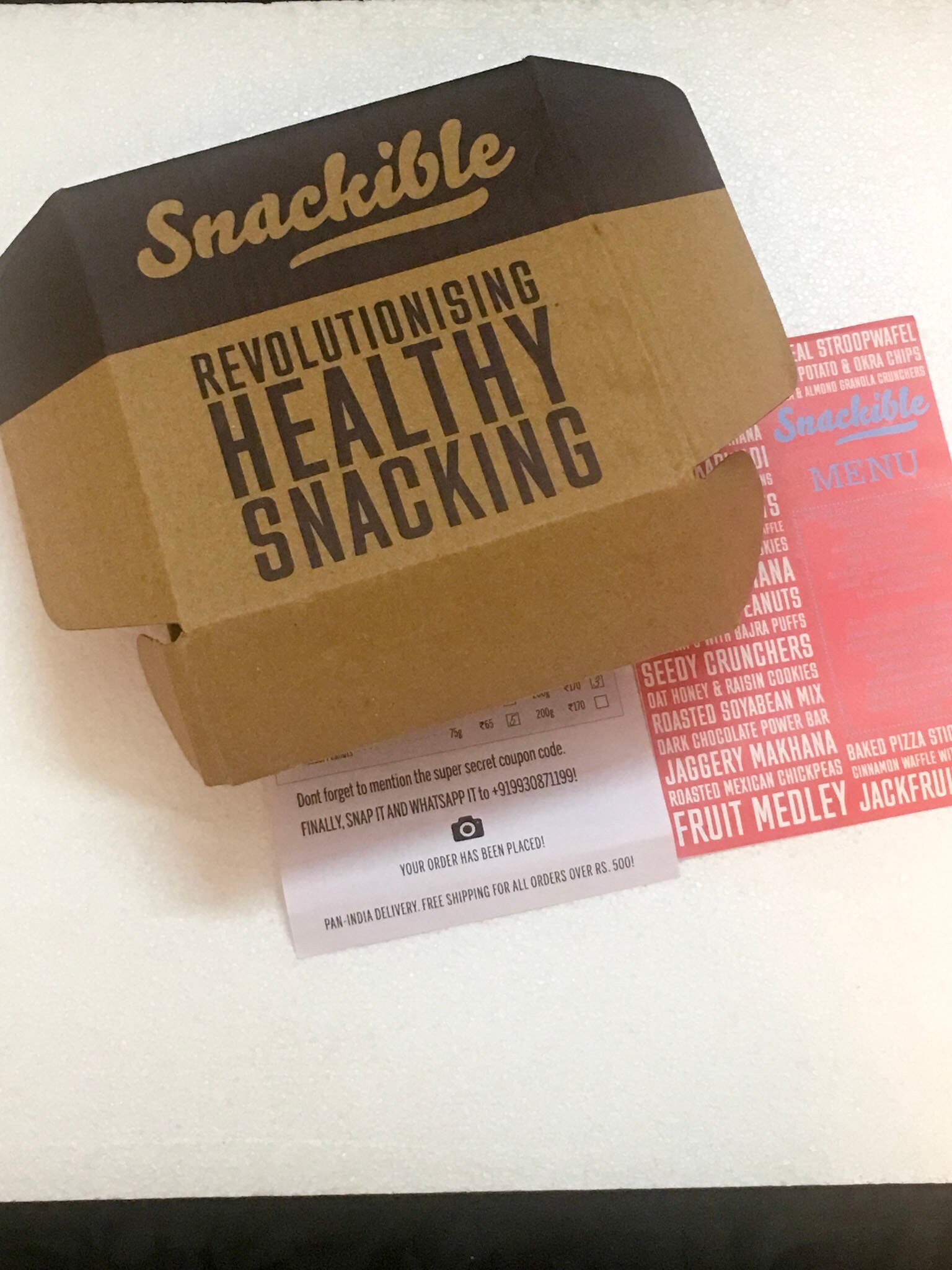 To sum it up
1.The snacks are good, healthy and have no msg.
2. They deliver anywhere in India.
3. The price is also very reasonable.

Snackible has been kind enough to sponsor a giveaway and you are good to enter once you follow the rules below-
1) Follow snackible on Instagram
2) Follow snackible on Twitter
3) Follow me on Instagram (@iamzainab81)
4) Follow me on Twitter
5) Mention in the comment section, which would be your favourite snackible snack?
6)The giveaway starts on  3.1.2017 & runs till 13.1.2017
This is a sponsored giveaway , prize will be send by the  brand so I will not be responsible for delay or any such problem .