Going back to school, after a two month break is always kind of challenging, for both the moms and the kids of course. The schools are about to reopen, and as much I look forward to get back in the routine, I also want this process to be smooth and easy.
But, it is up-to the parents or moms specifically to make this a happy process and your child looks forward to his first day of school.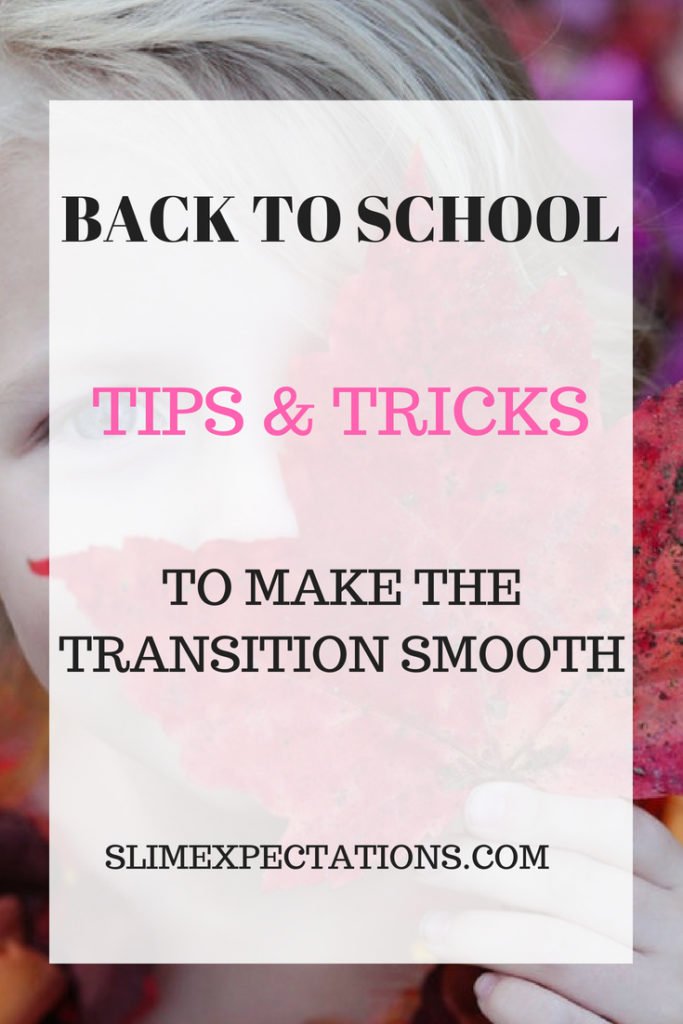 Back to school : Made Simpler
 I share some of my tips to make the 'back to school' process easy and perhaps fun too.  I'm completely speaking from my own experience and it did work for me, So please, make sure to do what works best for you.
New School supplies
As an adult I love stationary. So, my children have got this 'like' by birth 😉 So, a new set of pencil case with some flashy new pens is a good idea. It will definitely make the child excited to 'use' the new set of pens. Trust me it works 🙂

New school bags, are an asset for a new class. In Fact, it is the birth right of every child. We generally invest in a new bag and tiffin + bottle, when the term begins in April.
So, personally I do not feel the need to buy a new one so soon.
Although, I do buy new pens to make the kids look forward being back to school.
They are currently using bags by Jan Sport

The bags are sturdy and strong.
[Tweet "a new set of pencil case with some flashy new pens is a good idea. It will definitely make the child excited to 'use' the new set of pens."]
New Routine
It's impossible to wake up by 6 am if you sleep, rather late. So, before you are back to school. Alter your routine in your favour.  Nothing huge, just cut two hours of your nightly leisure time. This will really  prove to be good on the 'Manic Monday you are expected to leave for school.
Organise Everything
I always have a hard time making my children organise the books & set the bag as per the time-table the night before. That's why I decided to take the organising to the next level.
I invested in a two set of drawer racks and called them 'subject drawers'
Each drawer has the subjects labelled and the books of that particular subject go in that.

These drawers made my life so much easier.  Not only, they know if a book 'goes missing' but setting their school bags have become a much easier task.
Although, they still dislike it and  delay it forever.
A To Do List
Besides the school diary, invest in a notepad for your child. Daily, sit with him and discuss the homework for the day and 'introduce' him to the joy of adding a tick mark to the done tasks.
Another, way is to use a white board and change it daily as per the schedule. You should pick, whatever  looks more useful to you.
I love to check things when, it's done. 🙂
Focus
After a vacation, back to  school is not really fun. But, remind your child that school is an important institution for him.  Guide him to be on the good side of the mentors, by not only doing work punctually but by also paying attention in the class.
Grades matter, but in my opinion what you learn also matters. So be social. Make friends. Play sports. Do it all, but do not lose focus at all.
Some Fun & Useful Apps
An app for Maths HomeWork
Download this app, for help in mathematics. You can upload the picture of the problem/sums and it will assist you in solving the same.
God, I wish it was there, when I was in school.
Download
Alarmy
Well, this is an alarm based app and it makes sure you wake up. It just will not stop, unless you shake it a couple of time. Or upload a picture of what it asks. Example: Bathroom sink, toothpaste etc.
It will drag you out of your cosy bed. At times, I feel I need to install it 😉
Download
Offtime
This app will help you, block your time and not use the apps that distract you. So, you can actually block the gaming apps or even social media apps that kind of distract you more.
Download
If your child does not have a smartphone, then it is somewhat easier. Often, children use their 'moms' phone and you can block the games when they need homework help.
What moms really feel about 'back-to school'
I spoke with two more moms, and including me it makes three of us. We love our children and yes we are OK if they just vegetate and sleep. Or play.
But, the discipline of the home cannot be derailed forever. Hence, we need our children to learn the basics.
Majority of the same is taught at home. But, in school they learn the art of mixing with other kids. Talking to them. Or, being ignored.  So, school is very important, but at the same time it is necessary to train good humans at home.
I hope you enjoyed this post about "Back to school" and will benefit from it.
Please let me know your thoughts too, to make this transition simpler. The first day is the hardest, then they just roll on.
 Disclaimer:  This post contains affiliate links, which means I may receive a  small commission if you click through and use it.  Read the full disclaimer here!