Hola Amigos,
how have you all been? It's been a little fun and little challenging here. But, what's life without some tests? Right?
So let me share what's been up on my side of the world.
If we were having coffee, I would tell you, that I have finally skipped the all are nothing mentality and started eating a well-balanced diet. No food is good or bad.
If we were having coffee I would tell, you that I'm totally pumped that I'm still crushing over overnight oats recipe, topped with PB and J.
If we were having coffee, I would tell you that I have stopped popping in pills for every headache or body ache. I would just eat one in a snap. And, now I'm all about tolerance.
If we were having coffee, I would tell you, that this year…career-wise started rather bad. And, hey it's still not that great. But, I have LEARNT THE  difference between passion and idea of money-making. Once a content creator, always a content creator.
If we were having coffee, I would tell that I watched Joker last week. Needless to say, it one hell of a movie. But, I did feel sad for Arthur.
If we were having coffee, I would tell you,  that I'm super pumped to smash my goals n 2020, but I'm not waiting for the January first, but starting my work right now.
This post is a part of Geetturns3, on the picture prompt: coffee beans.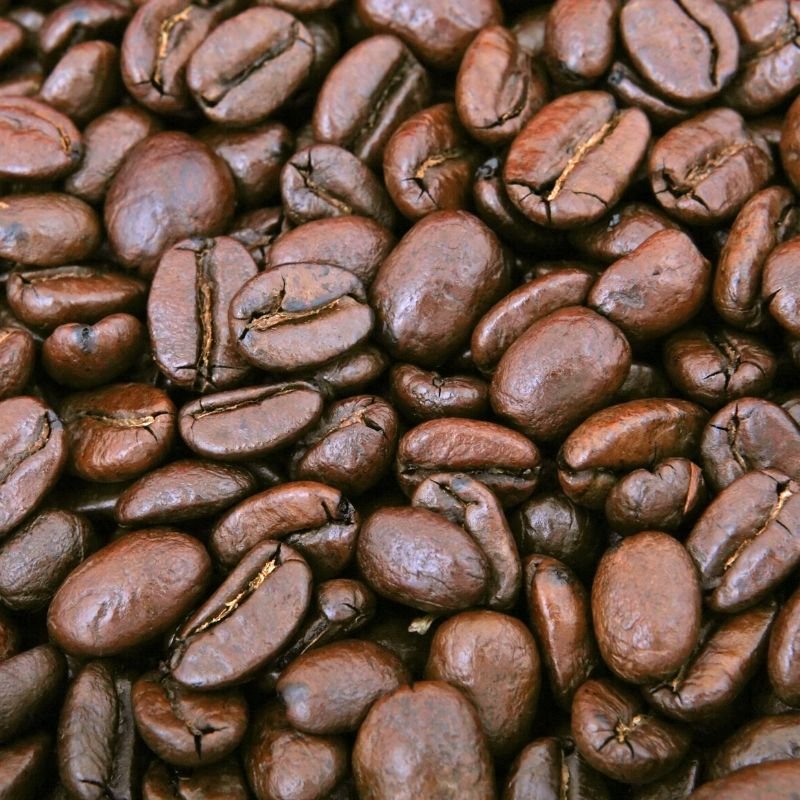 Welcome to grand celebrations on  Thoughts by Geethica. This year her blog is turning 3 and it's time to party hard and win some awesome gifts altogether! Thank you for registering. The rules are pretty simple that opens your door to win gifts worth Rs 20000 and more.
Comment and share all 3 host's posts and a few of your fellow participants that promotes healthy competition.

Choose any one prompt and write for at least 300 words.

Follow all the sponsors – Anupama Dalmia, Tina Basu, Shinjini, Dr Pooja Tripathi, Samira Gupta, Ang-Tatva, Madhavi and Shikha Lalwani.

Do give regular shout outs to sponsors during the blog contest for brownie points.

Mandatory hashtag to use while sharing on social platforms is #GeetTurns3

The contest runs from 25th Nov – 10th Dec

5 winners will be selected from the blog contest

On 8th Dec 2019, there is going to be a Twitter chat. Separate 3 winners will be selected. Details coming up soon. Keep yourself free.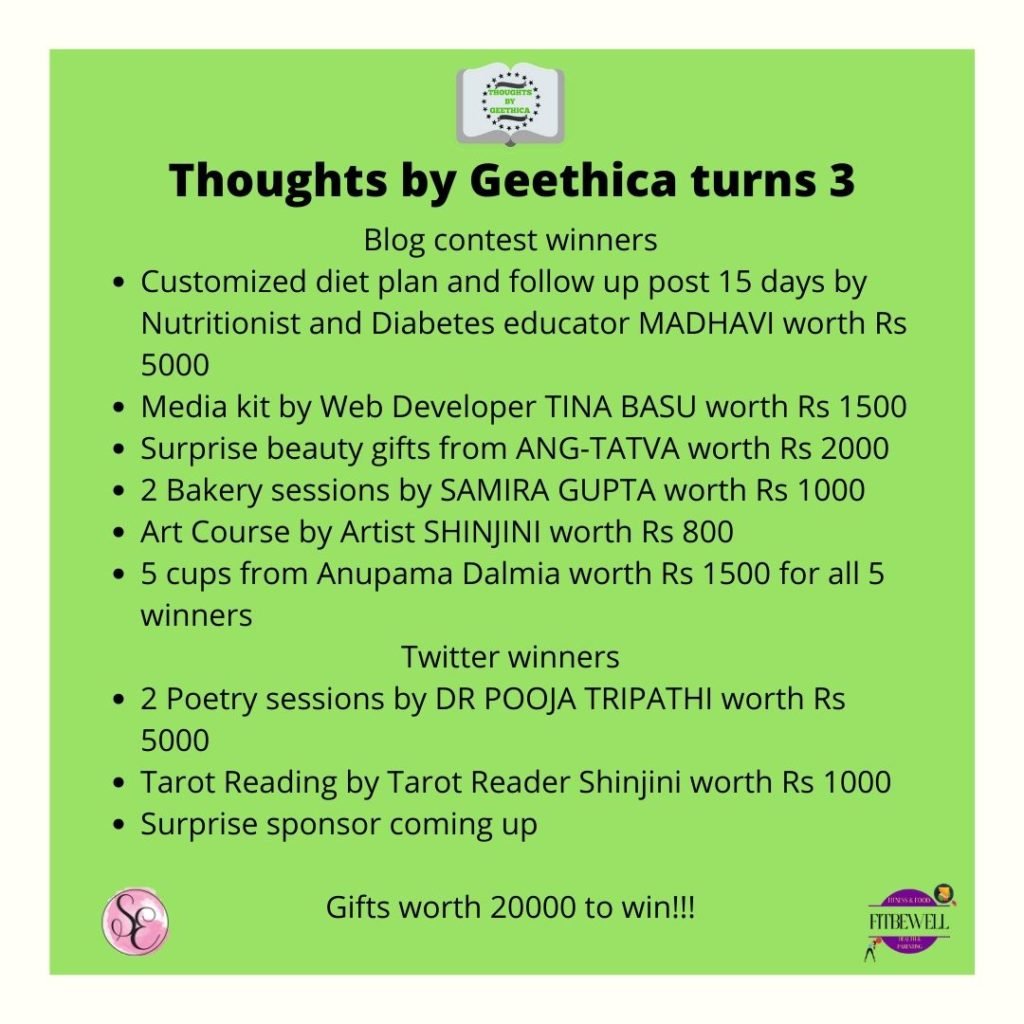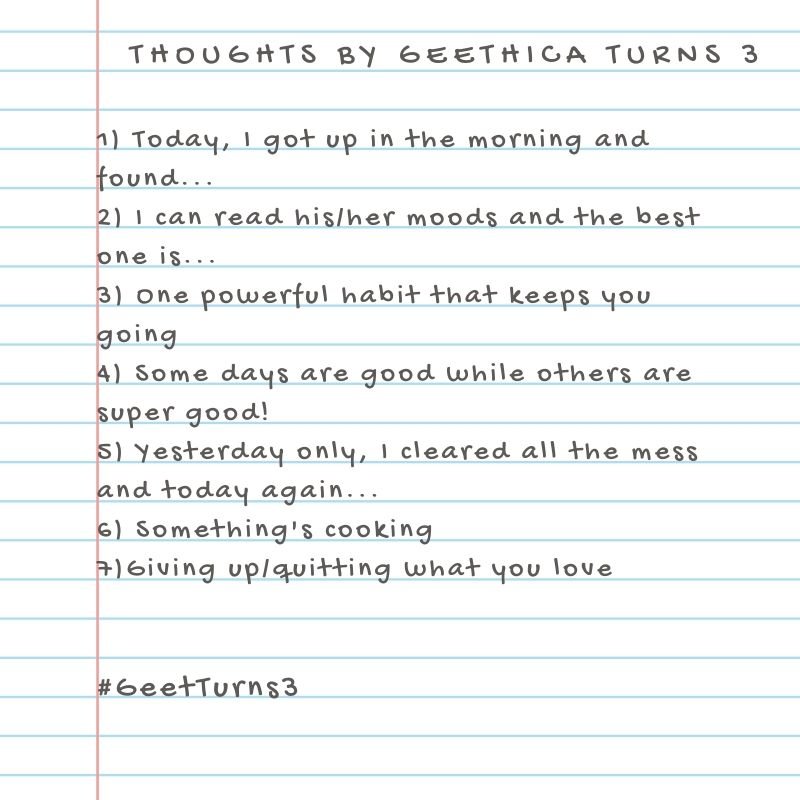 Picture Prompts can be found here.
You are invited to the Inlinkz link party!

bsp;