There are many factors that need to be taken care of while choosing the maternity hospital for the most auspicious moment of your life. Let's discuss those points below and also why Cloud Nine fits the bill. When you are about to become parents, you just need the best. The mother and the child both deserve to be treated well and also get oodles of pampering. This is possible at Cloud Nine, Noida!
Tips To Select The Best Maternity Hospital
Read below, the points to consider before you select the hospital where you will be delivering your baby.
Availability of a good pediatric team– Cloud Nine Hospital has a qualified and caring team of paediatrics. I also happened to have a small talk with one of the paediatricians, Dr Richa. Also, ensure the NICU, is fully equipped and has a good staff.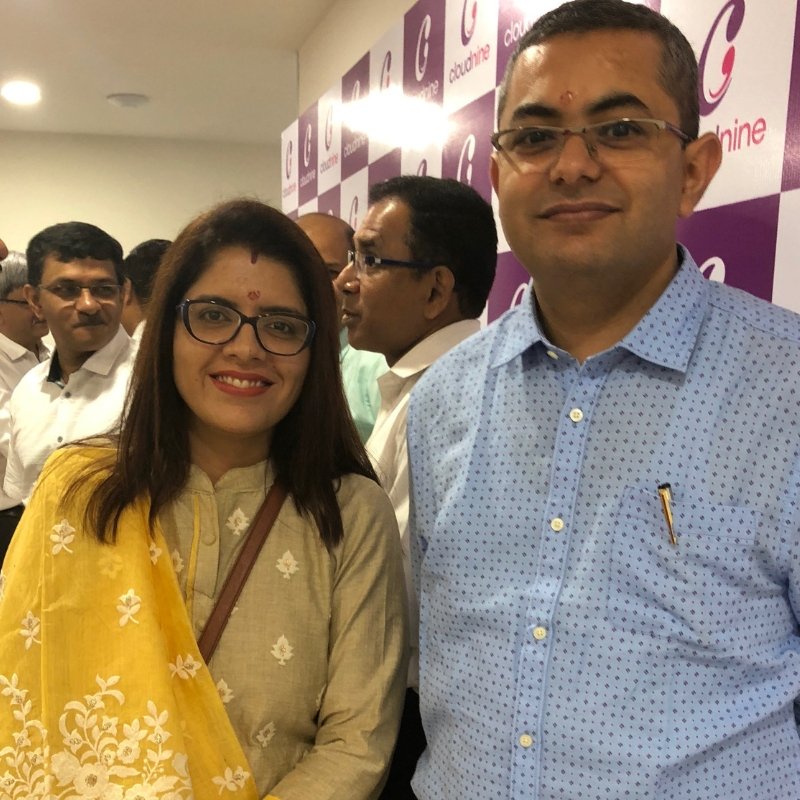 Comfort Factor With Your Doctor – This might come surprising, but one truly needs to share a good comfort level with the doctor. A woman needs good care during pregnancy and posts pregnancy.  The doctor should be easily accessible, even at night. This is definitely possible, at Cloud Nine, as all the doctors here are experienced and a whats-app away.
Browse the rooms– This is another thing, you should not miss. Taking a good "sneak" at the rooms is a must. You need to check what type of rooms are available. Make sure, to also take a look at the washroom. Check, if they get hot and cold running water 24 hours or not.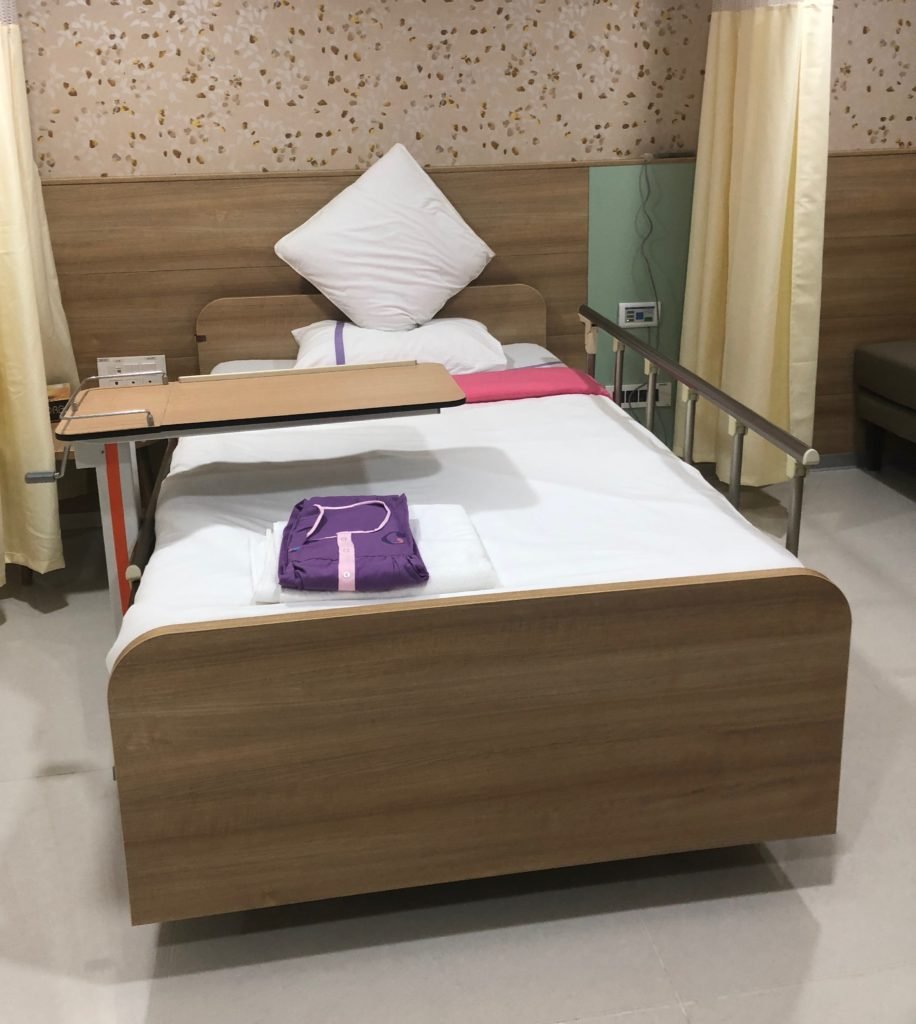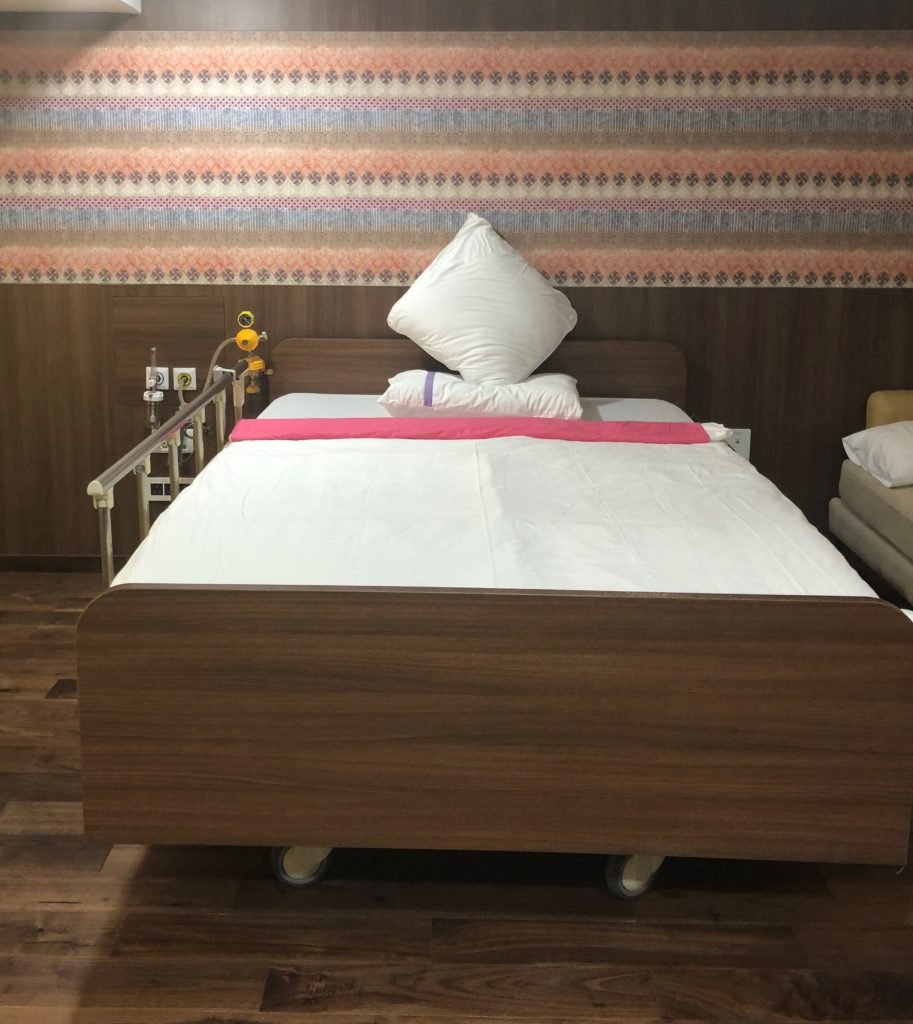 General Wards (Shared With One More Patient)
Deluxe Room
Suites
Cloud Nine offers, all of the above. Irrespective of the room you choose, be assured that the care level will be excellent and uncompromised.
How Is The Staff – When you go for your monthly checkups, take a look at the staff. Are they helpful? Friendly?  You will be being in touch with the nurses, the wardens a lot more than you imagine. A good staff means that the process will not be tough.
Once again, Cloud Nine wins. The staff is friendly and polite.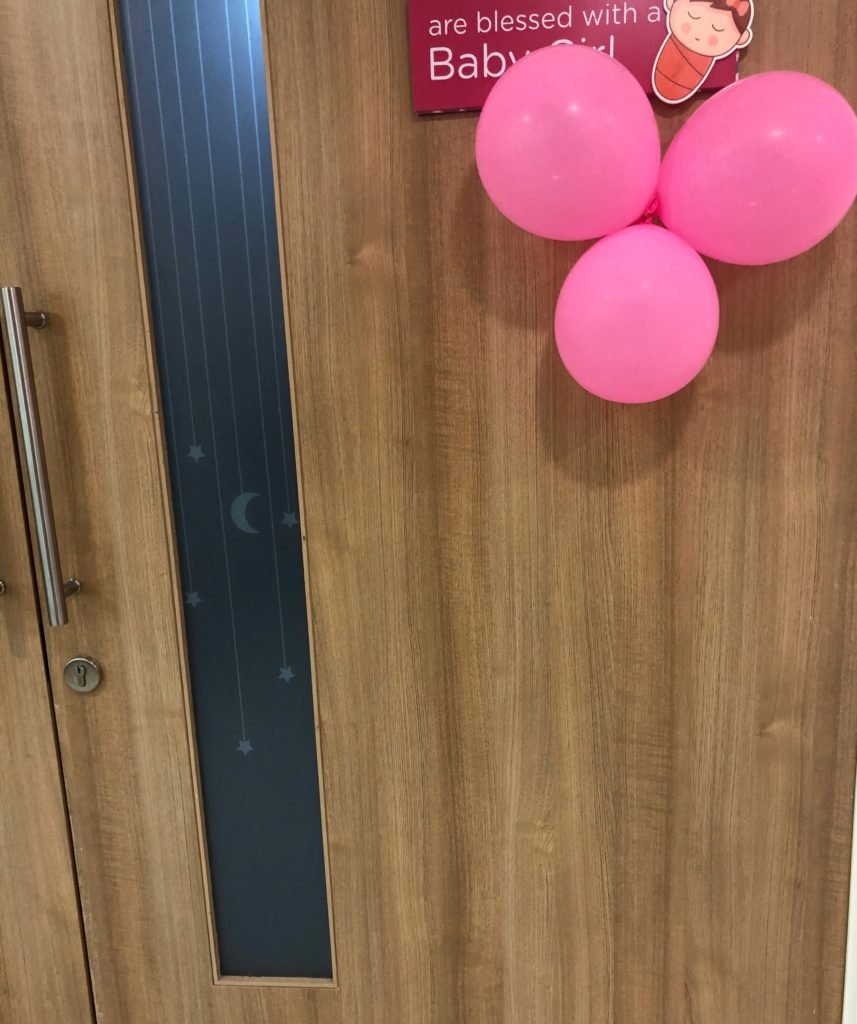 Proximity to your home– This needs no explanation. Labour pains can start any time, and the nearer you are to the "hospital" the better.  Cloud Nine is now in Noida, and the good news is that it's not too far from Delhi as well.
Another striking feature, I  like about Cloud Nine Hospitals, that they have a counselling room. It's normal to go into postpartum depression, after delivery. And, the team prepares you, for the same. It's definitely a wise step and in the right direction. 
Also, they provide stem cell banking.  Stem cell banking harnesses the potency of your baby's umbilical cord cells, to offer healing benefits for over 80 life-threatening diseases.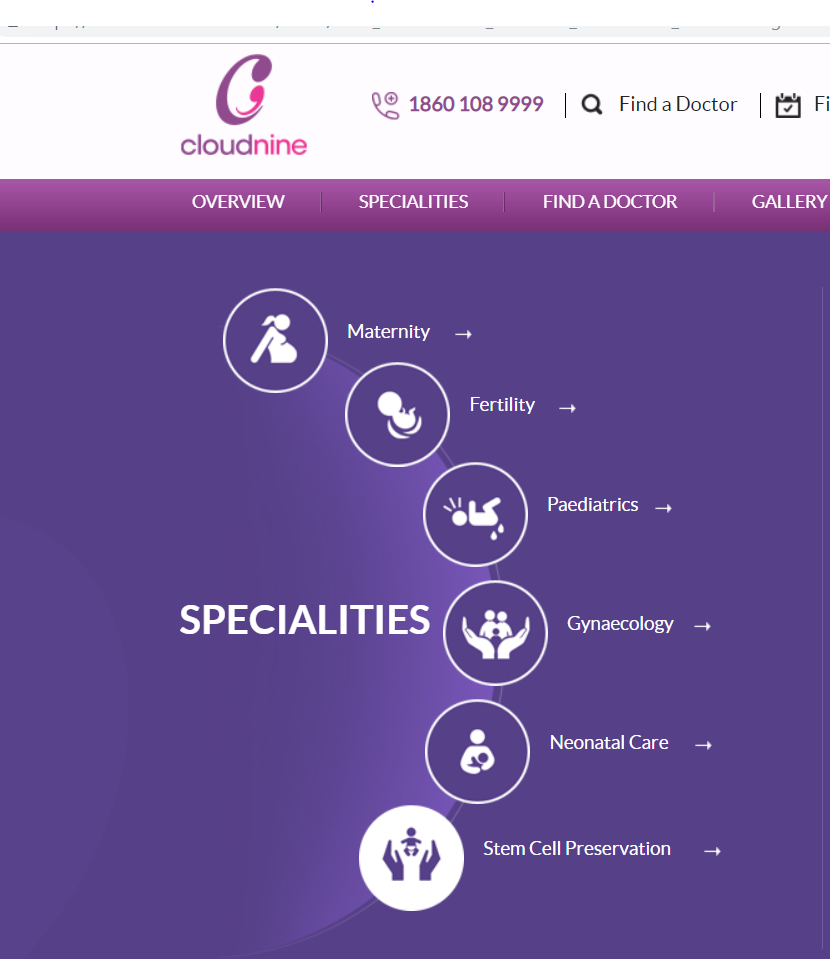 Some More Points:
Take a hospital tour before booking the room
Take feedback from other moms
Check if, they allow your spouse/family in the birthing room
See, if the budget  fits your pocket
Check how much advance to they need
How many attendants are allowed, also should be checked
Hope, you found these tips on selecting maternity hospital useful. Do let me know if you think I missed out any. I would certainly, request all in Noida to have a look at this property.
Disclaimer: The hospital recommendation is based on my views after going through their program details and visiting their property. All decisions should be taken only after checking it with a professional. Read our full disclaimer here.