After getting married we had to move homes, and the idea of packing all the furniture, kitchen appliances, etc. really freaked me out.  So, instead of packing and unpacking, I decided to rent furniture and make my transition easy and smooth. In fact, renting furniture also made it possible for me to plan a world-class trip. Read more, to know how you can rent furniture and save tons of money.
Why rent furniture?
My initial reason was to avoid packing and the wear and tear of not only furniture but also home appliances. But, there are a lot more reasons to do this:
If you are always changing cities for work or studies, then this idea perfectly fits your bill. You do not have to buy expensive items and not pay for the transport either.

Newly married and want to start anuclear family? Or want your parents to move in with you? Onceagain, the idea to rent furniture will suit your pocket more.

Are you like me and like to save money so that you too can plan an adventurous trip to Iceland? Or anywhere in that case? Renting can really help you save.

Save money in general for a rainy day.
How is renting more cost-effective?
You save money on transporting the furniture from one place to the other in case you have to change cities. In addition, you also save a huge chunk of cash on the maintenance in case of wear and tear.

You do not need to buy and be disappointed. Just try what you feel will work for your home. If it satisfies you, well and good. But, if it doesn't, then there is always the possibility of going and trying something new. Now, is that not a wow factor?

Your budget is no more going to interfere with your desires of owning a queen size bed, or the Pottery Barn look alike table that you are looking for.

Stay up-to-date with the latest trends, and don't just settle for the old-fashioned rocking chair. Instead, you can get a lazy boy chair to watch your favourite TV show.
Where to rent from
First of all, saving money, in general, is a good idea. It's not just about travelling and exploring other countries, but for me, it was to travel to Iceland and enjoy the aurora borealis.
I came across RentoMojo's website and was surprised by the variety of products on rent including furniture, appliances and even two-wheelers!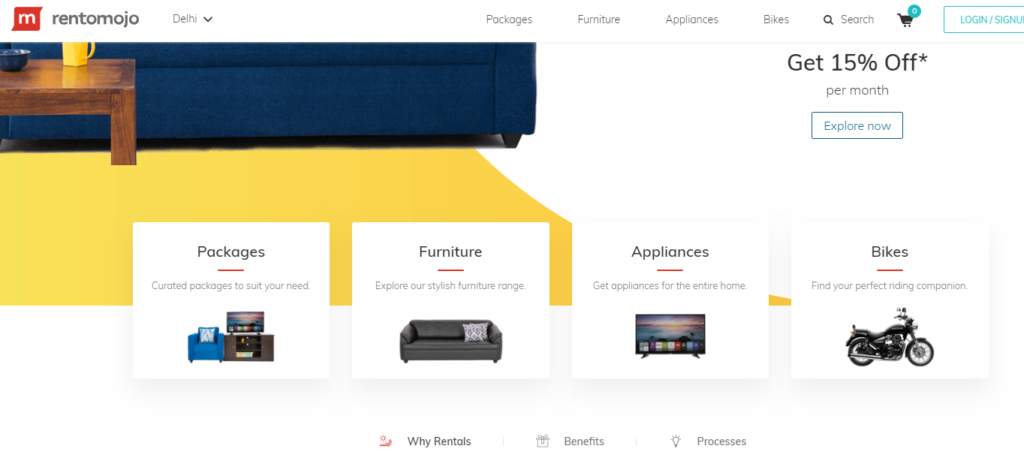 If you visit their website, you can choose from the following four options:
1) Packages (rent furniture and appliances, respectively)
2) Rent Furniture
3)Rent Appliances
4) Rent Bike
Added benefits ofrenting furniture with RentMojo
Free relocation, in case you decide to shift cities (in cities they are present)

Free swap, if you are unhappy with your choice

Annually, get your furniture fixed and repaired

Free maintenance

Easy cancellation or extension policies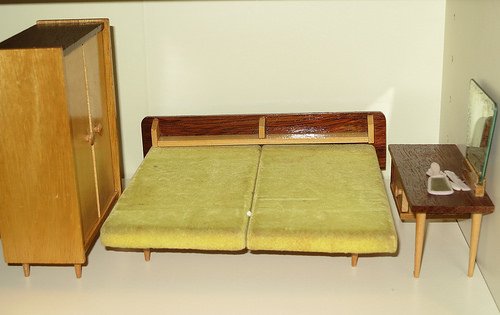 I personally saved a lot of money and planned a trip to Iceland and will be flying there soon.
Besides renting my furniture, I also tried to keep in mind few basic ways of saving money.
I shopped only for things which were needed and that too during the sale season.
I also stopped ordering food from outside which not only helped me save money but also aided with some weight loss.
What I would have paid for a bed alone (mattress included), I ended up paying half of that for a bed, cupboard, and a sofa set.  The idea to rent furniture is relatively new in our country, but it is indeed a useful innovation.
Let me know your thoughts and views on this. I personally feel, it's a fantastic idea.
Disclaimer: This is a sponsored post, and all opinions are writers own. Read the full disclaimer here.