When the name Apollo Cradle is taken, we automatically associate it with a mother and child. But now they have taken one step ahead by introducing eNICU, for babies and premature babies who need that extra care.
Did you know that India has the highest rate of premature babies? These babies are under a great risk, as they are born way before time.  Hence, require to be handled extra carefully.
What is eNICU  all about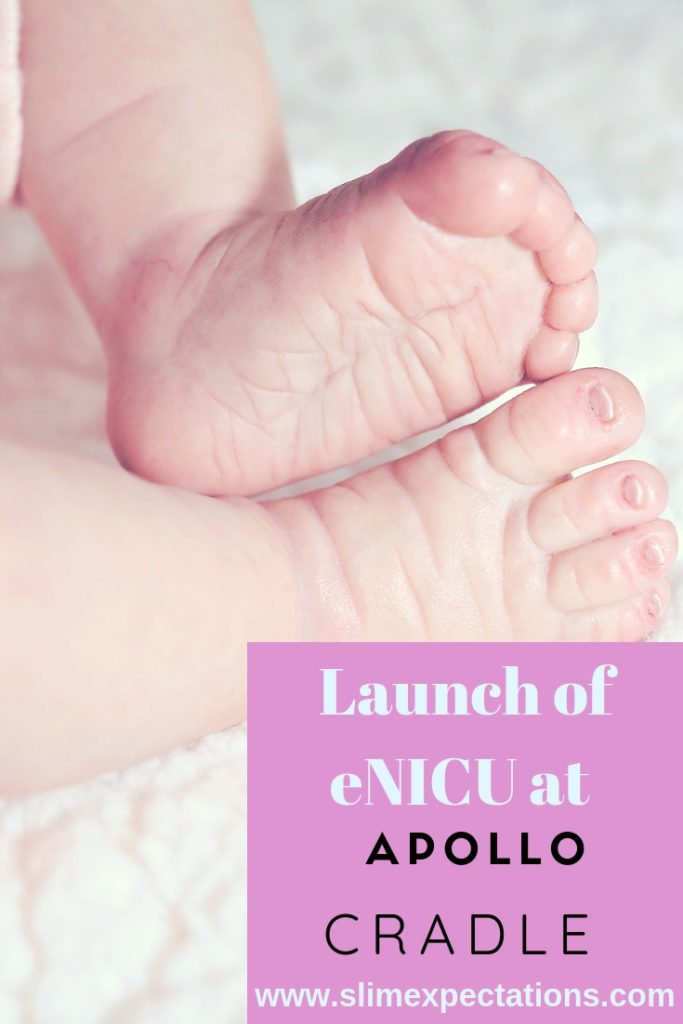 Apollo Cradle has launched the largest Neonatal ICU in India.
Thanks to the eNICU, now the monitoring of the babies, and mothers can be done in a proper systematic manner.
With the latest technology doctors, nurses and specialists will be able to monitor
Medication level

Feeding pattern

Calorie and growth chart of the baby
The doctors will have access to these records not only in the hospital but also a click away. These records will be in real time, and it will help drop the mortality rate in pre-term babies.
This initiative is definitely a very good one. Not only, will this help in reducing the human errors, but it shall save a lot of precious time.
It should be noted, that besides these there are many more advantages of this incredible eNICU.
The errors are much less, as everything will be machine operated. There is a ventilator which will give breath to the baby. Plus, these are further connected to other devices which are integrated into one panel.
Moreover, it can also detect if a baby might be coming up with some illness, a day or two before.  This will certainly, be a very high tech device to be used in the eNICU.
As the machine will be doing the work, manual work considerably reduces.
It can be linked from bigger units to smaller ones, so the chances of getting into the interiors of the country are pretty decent.
Highly accessible so, the doctors can get the real-time reading even in their own homes.
They plan, to also attach camera's in the future so that the mothers can see they're precious, from their homes, or the hospital room.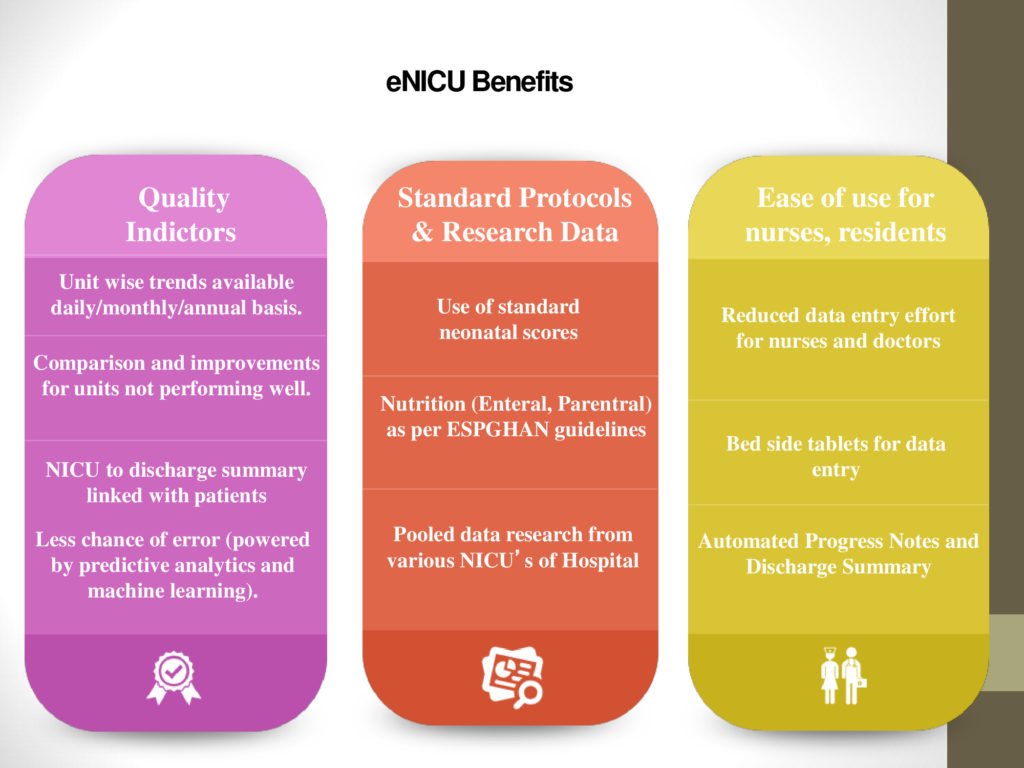 Dr. Anupam Sibal says, that Apollo has always believed in bringing world-class technologies to India. Dr. Sibal is the Group Medical Director and Senior Consultant Pediatric Gastroenterologist and Hematologist.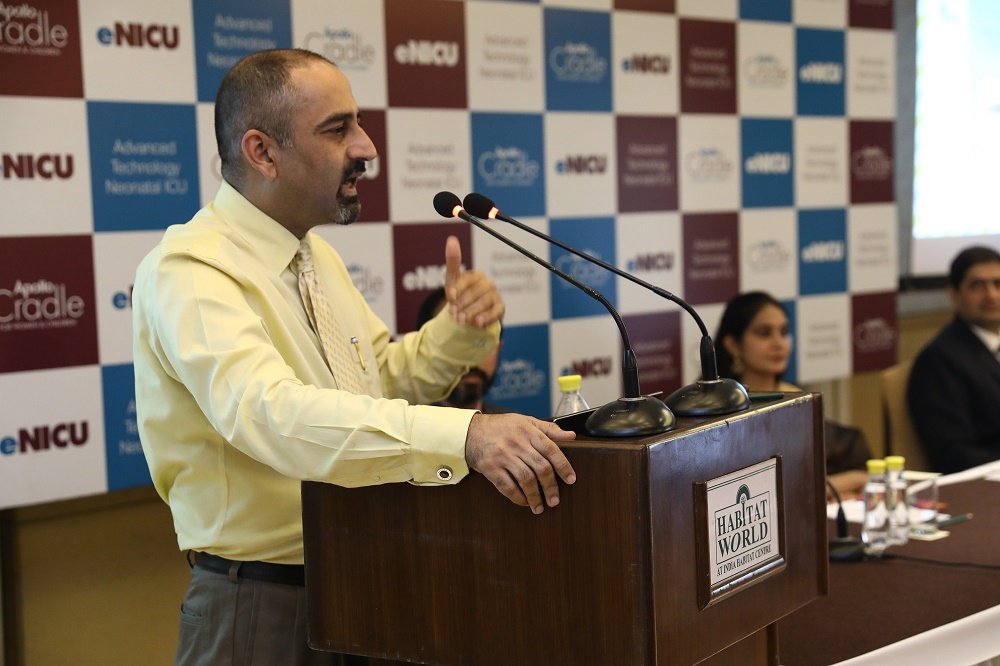 Also, Dr. Avneet Kaur, the senior consultant of Neonatology department, Apollo Cradle, says: That this e NICU will significantly improve the efficiency, of the neonatal services. As everything will be digital the chances of errors are much lower.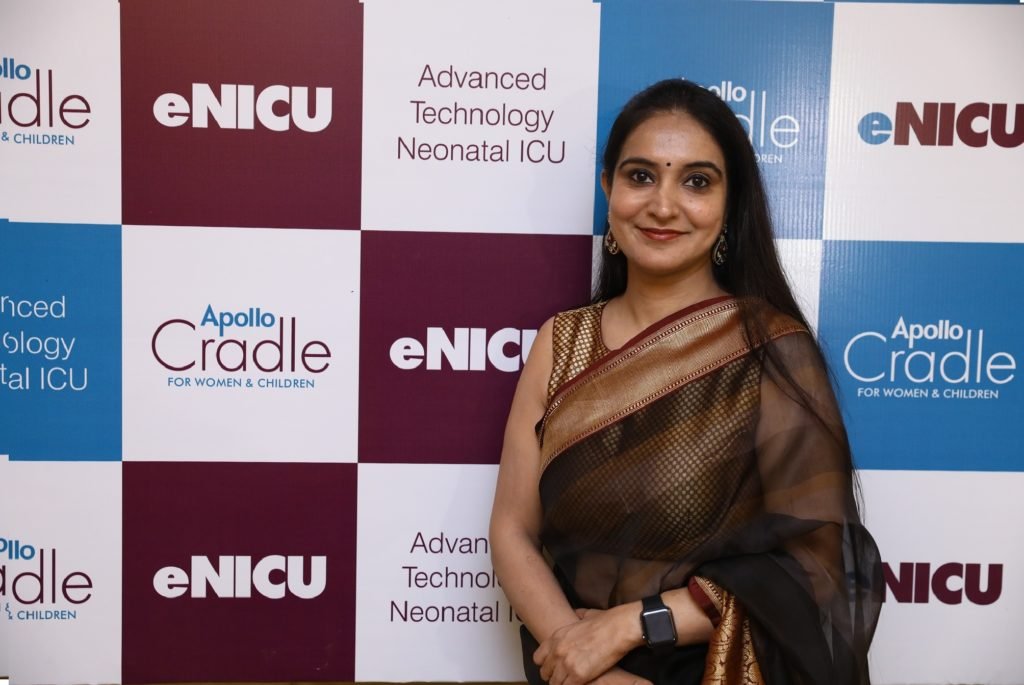 I'm so proud that this advanced technology, has now come to our country. You can email: contactus@apollocradle.com or connect with on their website here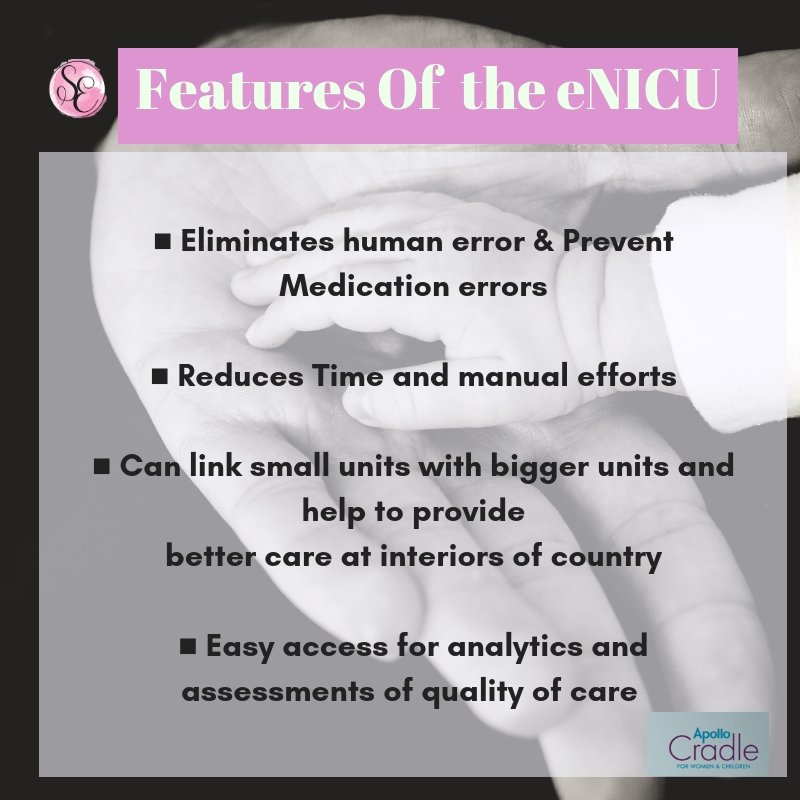 Disclaimer: This post is for educational purposes only. Please read the full disclaimer here.