I have been pretty vocal about my love for tv shows! It's been a while since I shared some of my finds. Some old, some new but all will glue you. ( I can rhyme at times!)

So, enjoy this weekend with some popcorn, coffee and these shows:)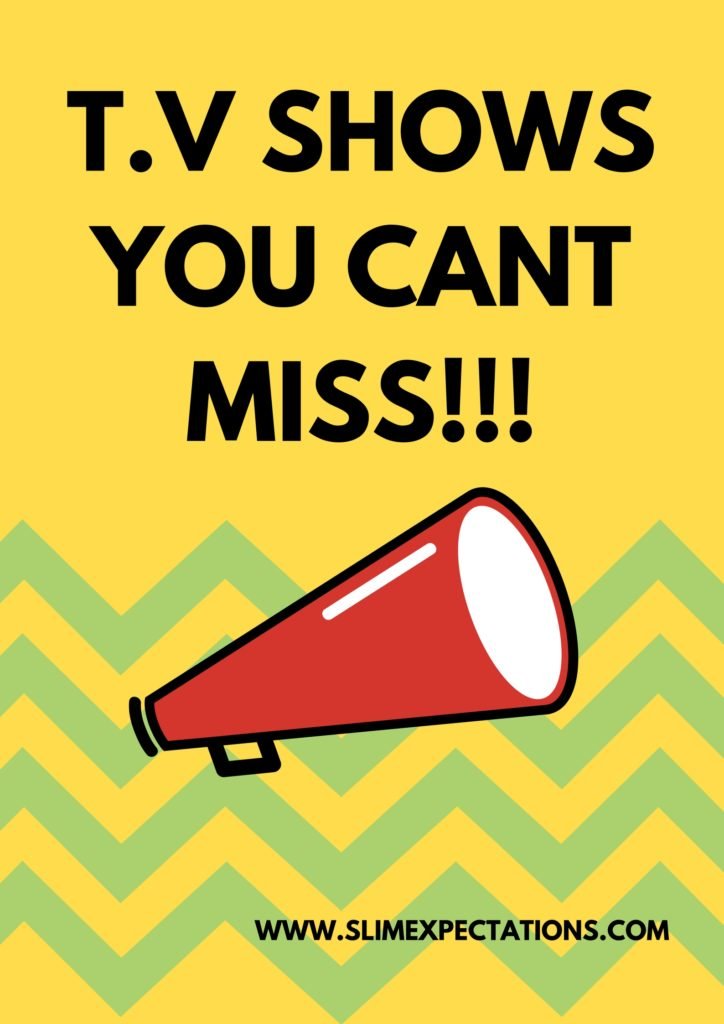 1.Younger – A forty year old woman portrays herself, to be a twenty something  old to get a job. Her life gets very exciting and adventurous.. This one is very girly and a good fun watch.
2.Saving Hope– is not your another Greys Anatomy or ER doctor tv show. It's about doctors all right, but there are some twists and turns that might interest you, just a little bit more.
3. Imposters– well, this will glue you to the screen. A girl marries a boy, robs him and well she was just an imposter. It's a good watch,for sure, but the last few episodes weren't as fun.
4.Big Little Lies- Nicole Kidman, Reese Witherspoon- what else ? A good script. Just six episodes. Must watch for sure!
5.Being Erica– this is also an old one, but it's a very good show. A girl called Erica meets a shrink and goes back into time to undo her mistakes! Good one right ?
6.Riverdale– Who loved Archie and Veronica ? And Betty? Or who didn't ? Watch this for some good action in Riverdale and some cool twists. Like for example Betty is not all about Archie in this one 😉

7. The Mindy Project – I started watching this one just last year. Few years back, I gave it a try but couldn't stand it. Fast forward to October, 2016 and by November had watched all the seasons. It is too good.

Sorry, The Game Of Thrones not listed here, still scrapping through the fifth season, and yes I'm one of those who doesn't love GOT!
What TV shows would you watch from the list I have shared? I loved them all, Mindy specially. Do share, your picks  with me too 🙂
'I am taking My Alexa rank to the next level with Blogchatter' 
My current Alexa Rank is 47,954  (India)