5 Ways to gain weight naturally and safely
Hi, guys how are you all. Well, you all know I'm someone who needs extra aid in losing weight. But, a few of you always tell me how you are skinny & would love to gain some weight.
Today I will share some easy, and safe ways to gain weight, (hey I'm experienced)
1- Increase your calorific intake
Chances are that you are lanky or underweight as you eat way less than your daily calorific requirement.
This DOES NOT mean that you need to consume extra fried food. It just means that you need to increase your serving size.
Add Extra Healthy Calories – So, if you are having skimmed milk, try to switch to the full cream milk version. Add, some cheese to your   Try to eat more of healthy fats, like nuts.

Nuts

Dry Fruits

Non-Skimmed Dairy Products
2- Lift weights and workout
It's a myth that working out is only to get lean. You can even "bulk" up if you are looking to gaining weight by regular workout. Strength training or lifting weights will be extra beneficial in this area. Please hire a trainer, as it's not advisable to start with just basic knowledge from the net.
3- Use Supplements 
If you are trying everything and still see no results, maybe a scoop of whey protein is what you need. Endura Mass has been a known name, and it has actually been used by 2 of my family members. (Buy Here)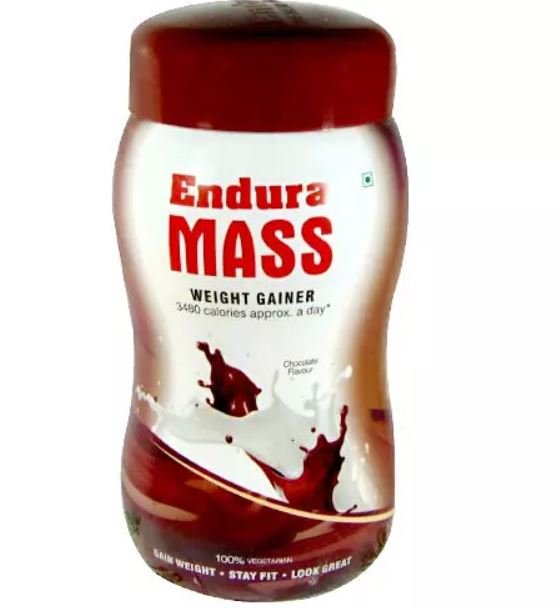 Why use Endura Mass :
Purely Vegetarian

It has no trans fat and no cholesterol

Can be added in milk or juice

The product claims to have no side effects and is safe

It will add a whopping 3480 extra calories to your body on a daily basis, besides what you eat.

Endura is a GMP certified company, and an ISO 9001:2008 and ISO 22000:2005 (HACCP) certified company. This proves the high standards it has wrt Quality measures
4-Eat three times a day 
Have a good breakfast, lunch & dinner. Do not skip meals at all. Try to eat more calories than you burn. Try to eat roti and bread as well.
5- Water
Drink water throughout the day, but try skipping just before the meals.  Water is undoubtedly good for health. So, do sip on it as much as you can. Avoiding it before meals might help you consume more food.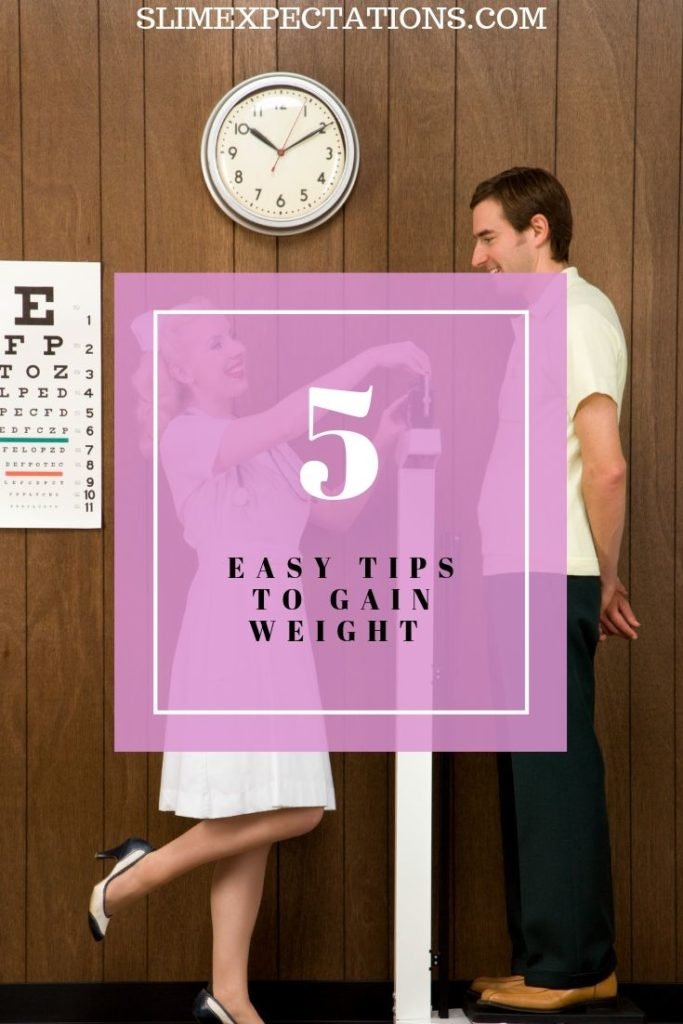 Important Note
Please consult a doctor before you make any drastic changes to your diet. The idea is to gain weight but not lose your mobility. So, strive for being fit as well. So, doing regular workouts, long hikes should be included as well.
Disclaimer – This post is for educational purposes only. Please read my full disclaimer here.