Breakfast is an important meal of the day. As they say, breakfast should be like a king. And, trust me it's not wrong at all. When we have breakfast, it keeps us full ya for long and not to forget kick starts your metabolism.  Lot of us skip breakfast and then stuff ourselves by the end of the day! So, today let's explore today, why breakfast is an important meal of the day.
Top Reasons Why Breakfast Is Important And Should Not Be Skipped
1- Cognitive Development: Why Breakfast Is Important And Should Not Be Skipped
Having breakfast helps make memory be better, attention span and also improve our mood! Who knew that?
Starting your day with a bowl of Porridge vs starting it with a cup of tea or coffee can have a reasonable impact on your brain!
According to a study, People who have breakfast tend to be leaner and healthier.
2- Better Energy levels
Those who have breakfast, tend to have more energy than those who don't. You stay full till your next meal/lunch! Having high energy levels till half your day passes can only be due to eating the right meal at the start of the day!
3- Health Benefits
People who religiously consume breakfast tend to be healthier. Why so?
Well because the rest of their meals tend to be on time. When it's time for lunch your body will signal you automatically. Try logging in your meals on an online tool like My Fitness Pal, and see the difference for yourself.
When you start your day, with a healthy and tasty breakfast you are less likely to binge. Imagine a scenario where you have had a hearty break versus a scenario where you just had a cup of tea and then you go to work / daily chores!
You will be amazed at how eating a good breakfast can be crucial not only for long term weight but also boosting your memory and energy levels!
5- Some healthy breakfast ideas
oatmeal. It need not be boring at all. There are ways to make your oats game strong. One variation I love is overnight oats.

Eggs. And, skip the yellow only if the doctor told you too! Poached eggs, boiled, scrambled – eggs are flexible.

Indian breakfast ideas include- poha, dosa or plain good old roti with some small sabzi.

Smoothies. If you like to drink your oats and freggies, this is your go-to!

Nut butter is a good option, to combine with bread/fruits or even roti!
So, all said and done

breakfast is

not a magic food by any means, which will help get lean.
You  need to  follow the basic steps of :
Portion control

Not using excess oil

Not going overboard with sugar in your cereal and oats!
Breakfast works only if it's healthy and provides nourishment. A breakfast of chole bhature, or hash browns and Oreo Shake is no good!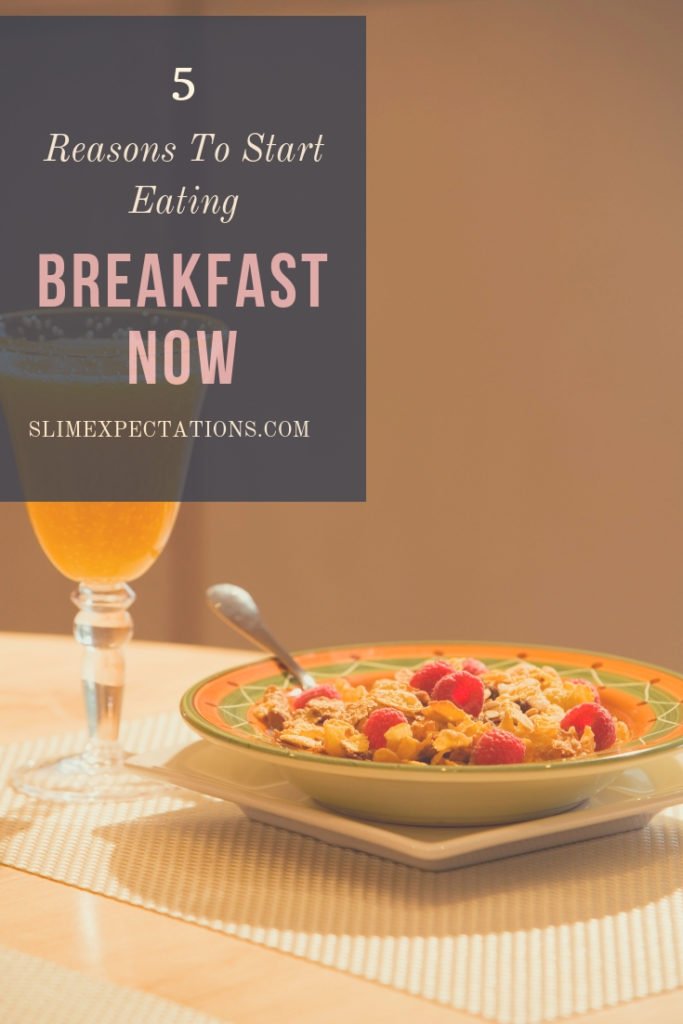 Hope you enjoyed the post & understand why breakfast is important. Start your day with some sunshine and breakfast 🙂
Do you consume breakfast? It's certainly my favourite meal of the day! 99.9% of the times I stick to overnight oats!