I'm sure, you do not want your fitness regime to get out of the window, because it's raining. in fact, today I have shared some short but easy workouts to do when it rains.
There are multiple,  workouts you can do right in the comfort of your home.
Of course, if you are enrolled in a gym / you have the amasser.
But, at times even the gym May not be possible.
Easy workouts to do at home when it rains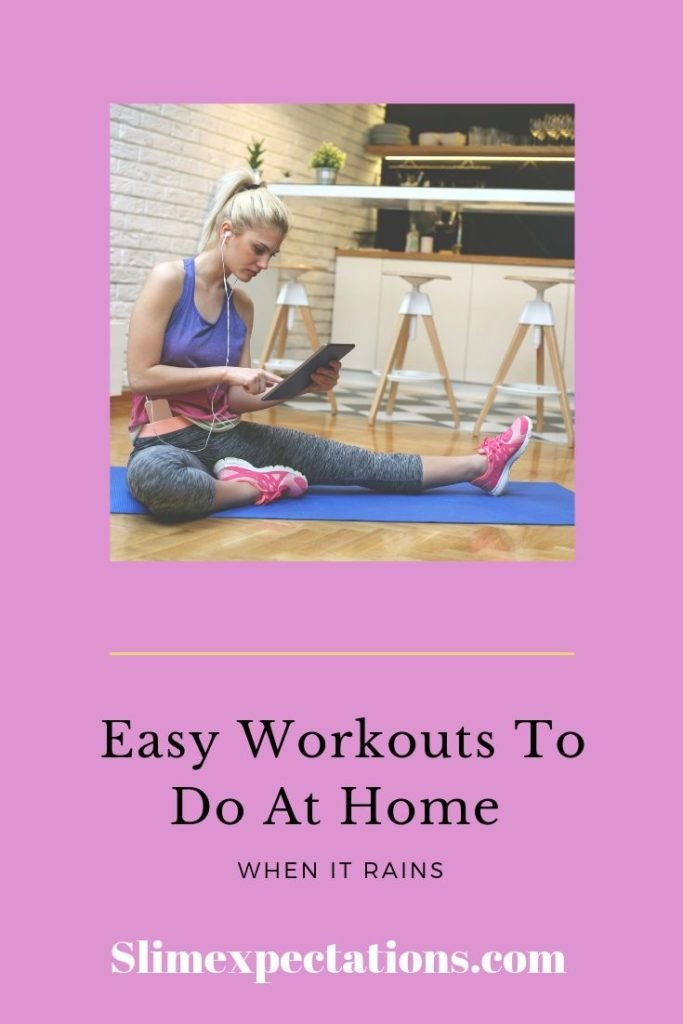 1) Burpees
2) Planks 
3) Indoor walks 
4) Spot jogging and knee lifts
5) Going up & down the stairs 
If you own a stationary bike, treadmill etc then you can do some longish walks and watch your favourite movie on Netflix.
Top Tip
When you use Whatsapp or talk on the phone, just walk-walk-walk. Really, this is so easy and it goes by in a jiffy.
I always use earphones, because I like to multitask.
So, when you are on call and walking, your hands are free.
Try carrying some light weights, and see if you are able to keep up with the intensity.
These are some effective workouts, that can be done indoors. But, it will be nothing compared to your swimming, or gymming.
Although, I personally believe it's always better to stick to our routine and not look for excuses.
When it rains, all I want to do is have "chai" and fritters. I know, this is just the reverse of working out.
But, can we not eat the cake and keep it too ?
I think we can, so although I love to follow a fit and healthy lifestyle, I also like the idea of enjoying life.
Disclaimer: This post is for educational purposes only and one should always need to seek professional advice before commencing any workout.