Today, we will talk about weight loss. Yes the, most talked about topic amongst all of us. Right;)?  Don't we all want to fit into our high school jeans, and that too fast? What if I tell you, that this can indeed be done. But, it will take time. And, if you are patient, regular and do not cheat  I promise you by the year-end you might be able to fit in those jeans 🙂 
Why log calories? : How to use MyFitnessPal for weight loss
Well, to lose weight you need to be vigilant of the number of calories you are eating. Personally, I do not believe in keto, Atkins, low carb blah-blah. For me, it is indeed about eating what you can eat forever. 
The diet you do, should be sustainable and not something that can be done only for a week or a month.
If I eat less or skip carbs I get very bitchy and someone who is always hungry.
As I did not want to leave any of my favourite foods, I used the MFP app to log my food and workouts.
P.S- this does not mean I ate fries and pizza. It only means I did not eat stir fry veggies, steamed broccoli. (You know all the fad diet stuff)
How to use MyFitnessPal for weight loss
First and foremost go to MyFitnessPal.com. You will need to make an account, to get started. Follow these 4 steps, and you are good to go. If you are more into smartphones (who isn't) then please download the app.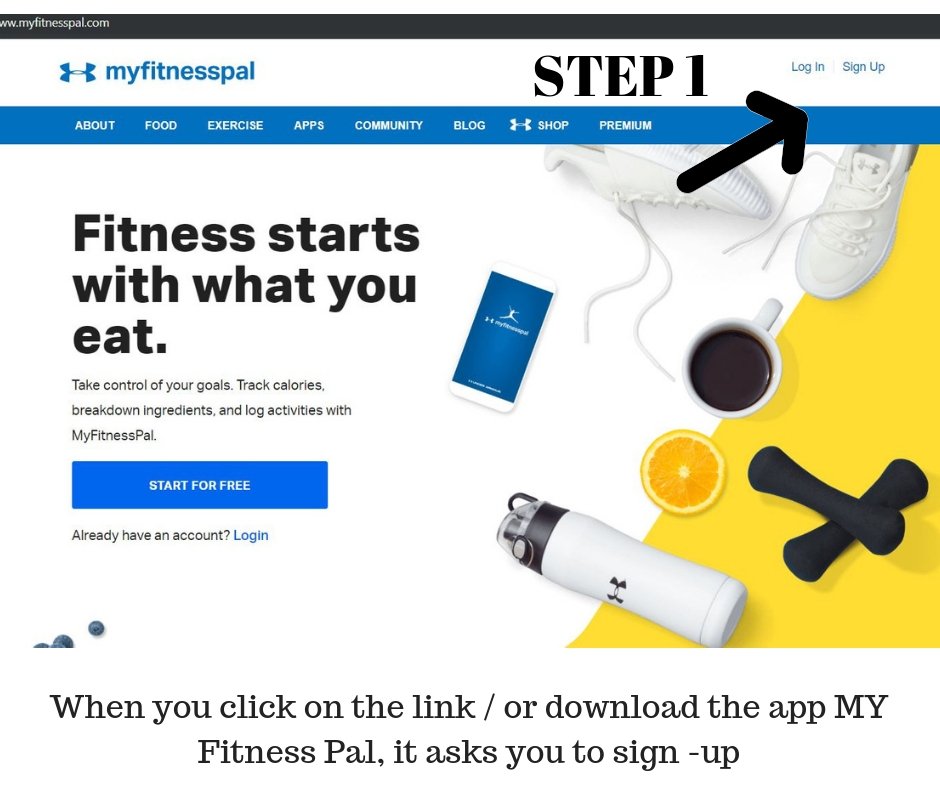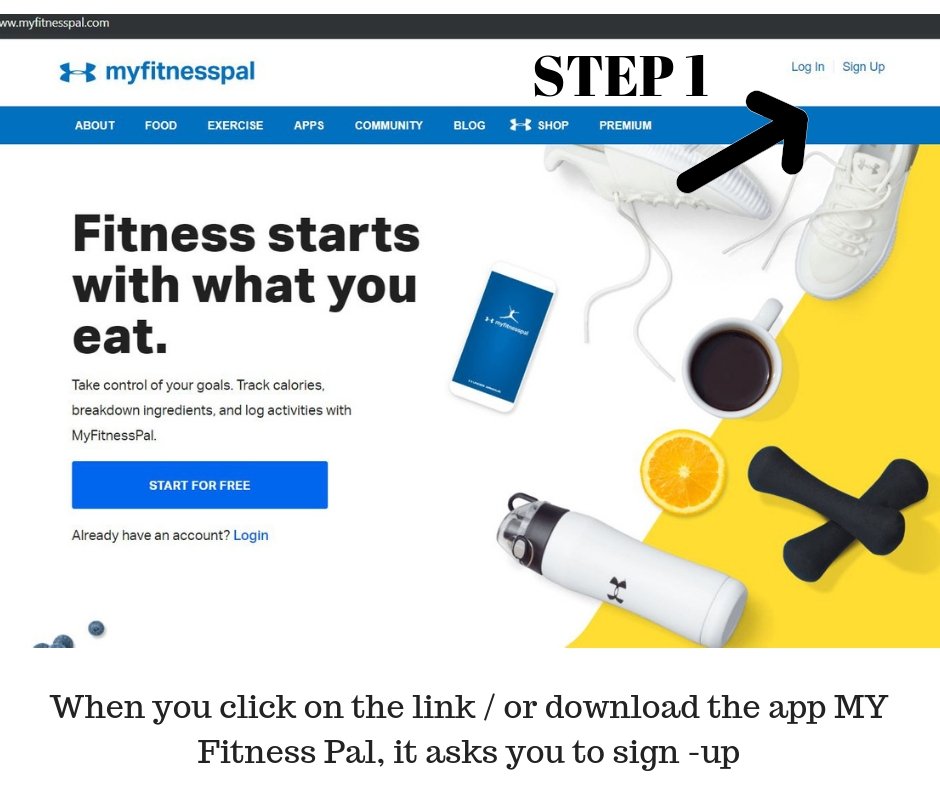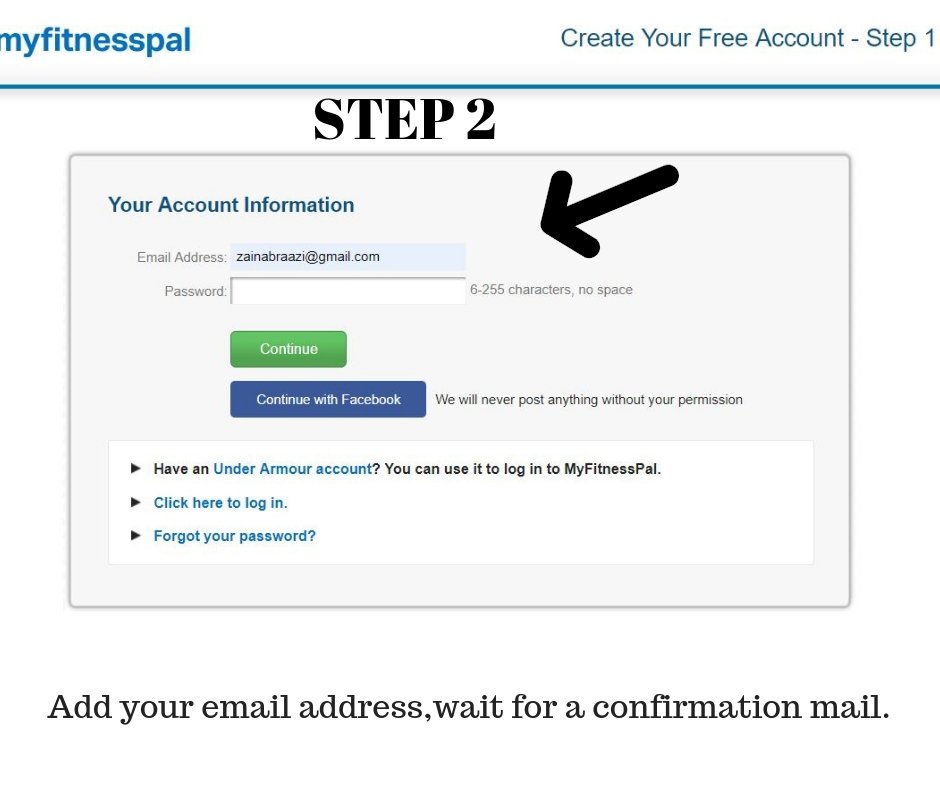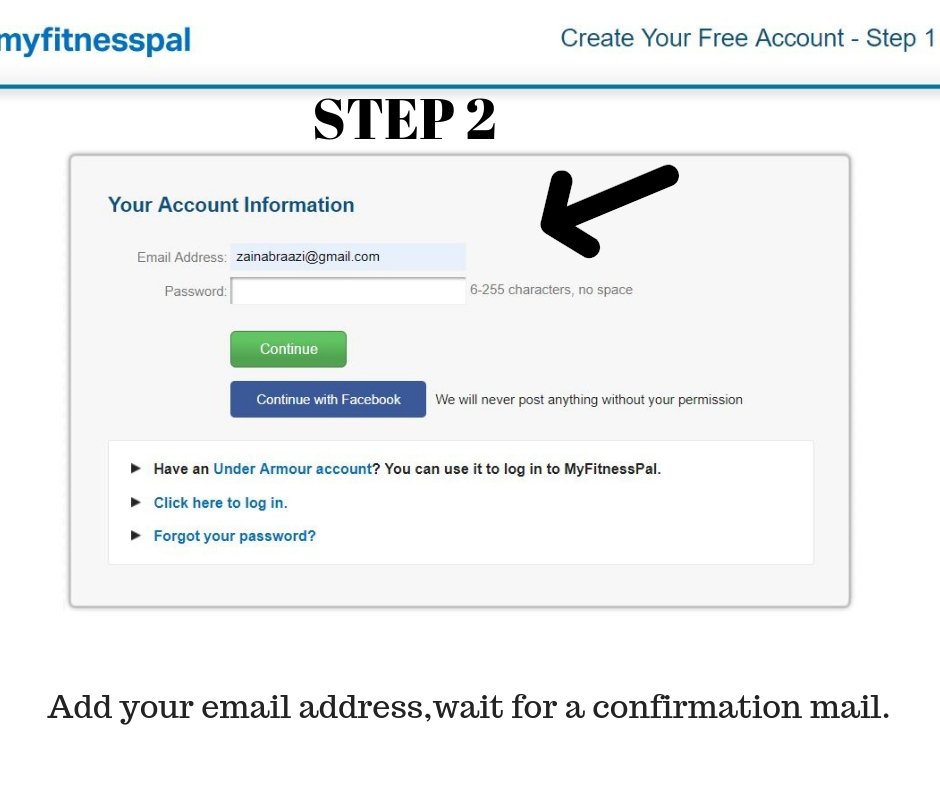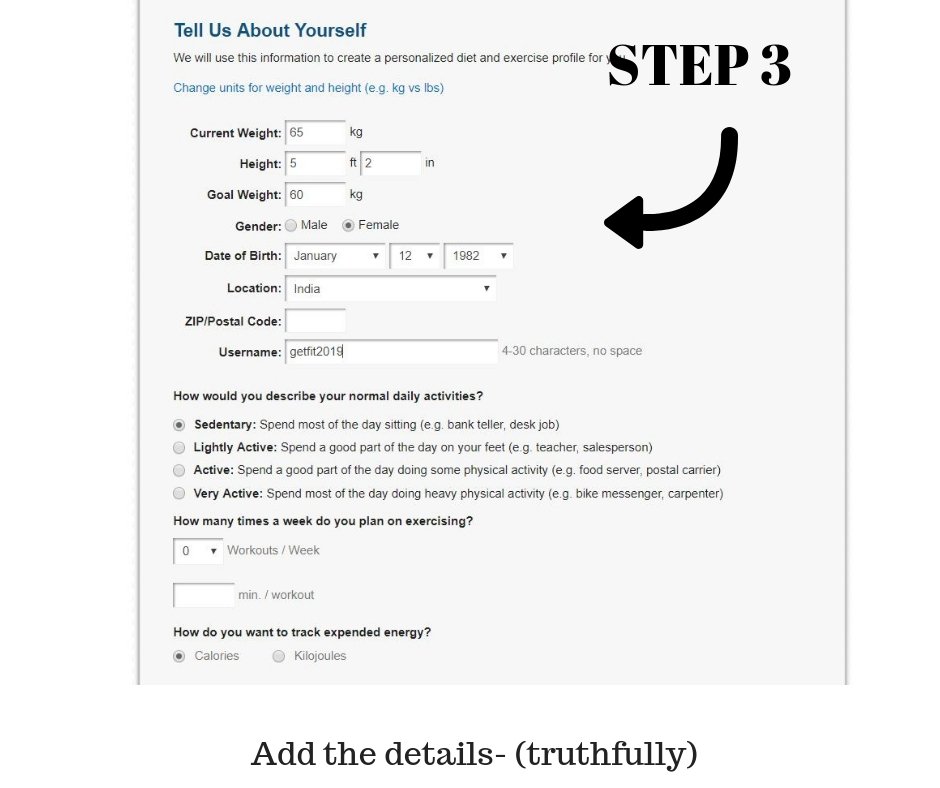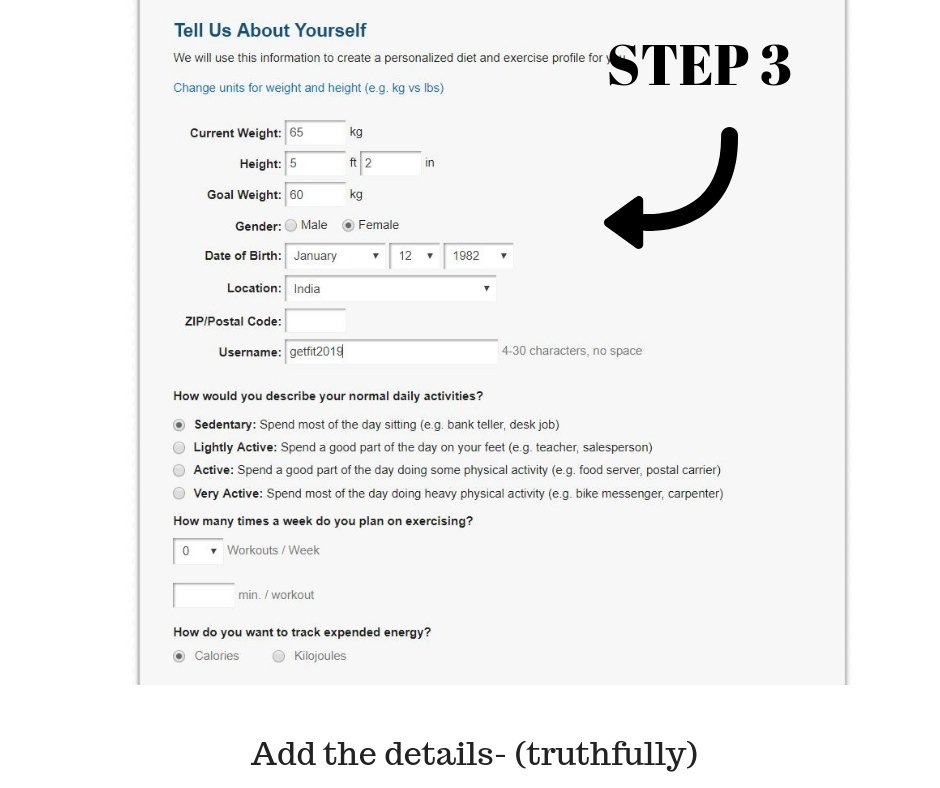 Some Extra Tips
Please make sure you do not eat less than 1500 calories a day
Try to include some form of exercise, even if it's thrice a week
Remember a goal is useless if it is too farfetched. Make a goal which is sustainable, and you are halfway there.
Do not skip meals, remember to think about ten years from now. You do not want to be weak and lack immunity. Eat better, not less.
Disclaimer: I'm not a fitness expert, all views and opinions are based on my own experience. Please read the full disclaimer here.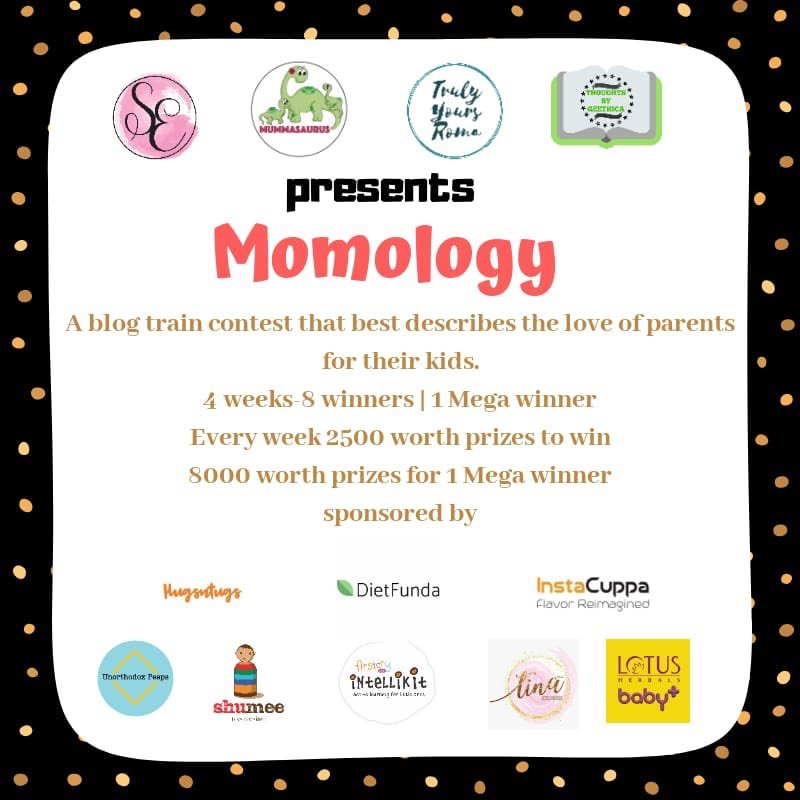 Welcome to the month-long blog train contest MOMOLOGY. This is the best way to say that you love your kids. Follow simple rules and get a chance to win prizes worth Rs 18000. There are 4 prompts for four weeks. Every week 2 winners will be chosen and 1 mega winner will win prizes worth Rs 8000
Write on any 1 prompt
How do you deal when parenting exhausts you?
OR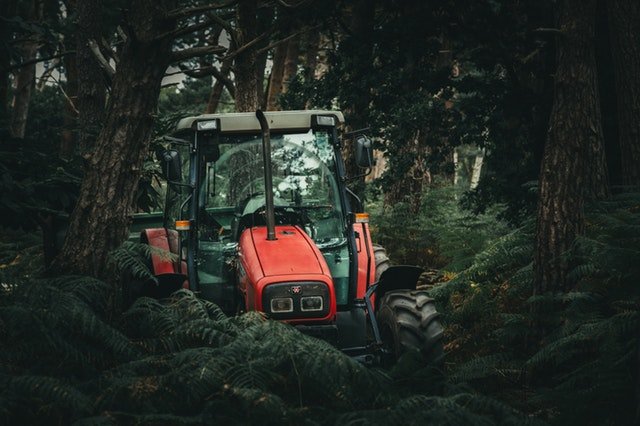 Rules: Follow all the host's Thoughts by Geethica, Slimexpectations, Mummasaurus and Truly yours Roma.
Follow us on Facebook – Geethica, Zainab, Roma and Prisha
Read, comment and share all the host's blogs.
Read, share and comment your fellow bloggers also. We believe in community love.
Follow our sponsors – Firstcry Intellikit, Instacuppa, Lotus herbals baby, Hugs n Tugs, Unorthodoxpeeps, Shumee Toys, Diet Funda and Tina Basu.
Give shout outs to all the brands and hosts in your stories for brownie points.
All the backlinks should be do-follow links.
Sponsored posts are not allowed
Add this mandatory line at the end of your blog with the badge.
This post is a part of Momology blog train hosted by Thoughts by Geethica, Slimexpectations, Mummasaurus and Truly Yours Roma sponsored by FirstCry Intellikit, Instacuppa, Diet Funda, Hugs n tugs, Tina Basu, Unorthodoxpeeps, Lotus Herbals baby and Shumee toys.
Leave a comment